The Duck Phat Sampler
Are you new to Duck Phat or looking for a great gift idea? Enjoy generously portioned, sample-size jars of our Chili, Garlic, Holiday Herb, and Porcini duck fats to spread the love. They make a perfect gift or party favor, easily packable for camping and the RV, or maybe when you are just feeling indecisive.
Regular price
Sale price
$34.99
Unit price
per
Sale
Sold out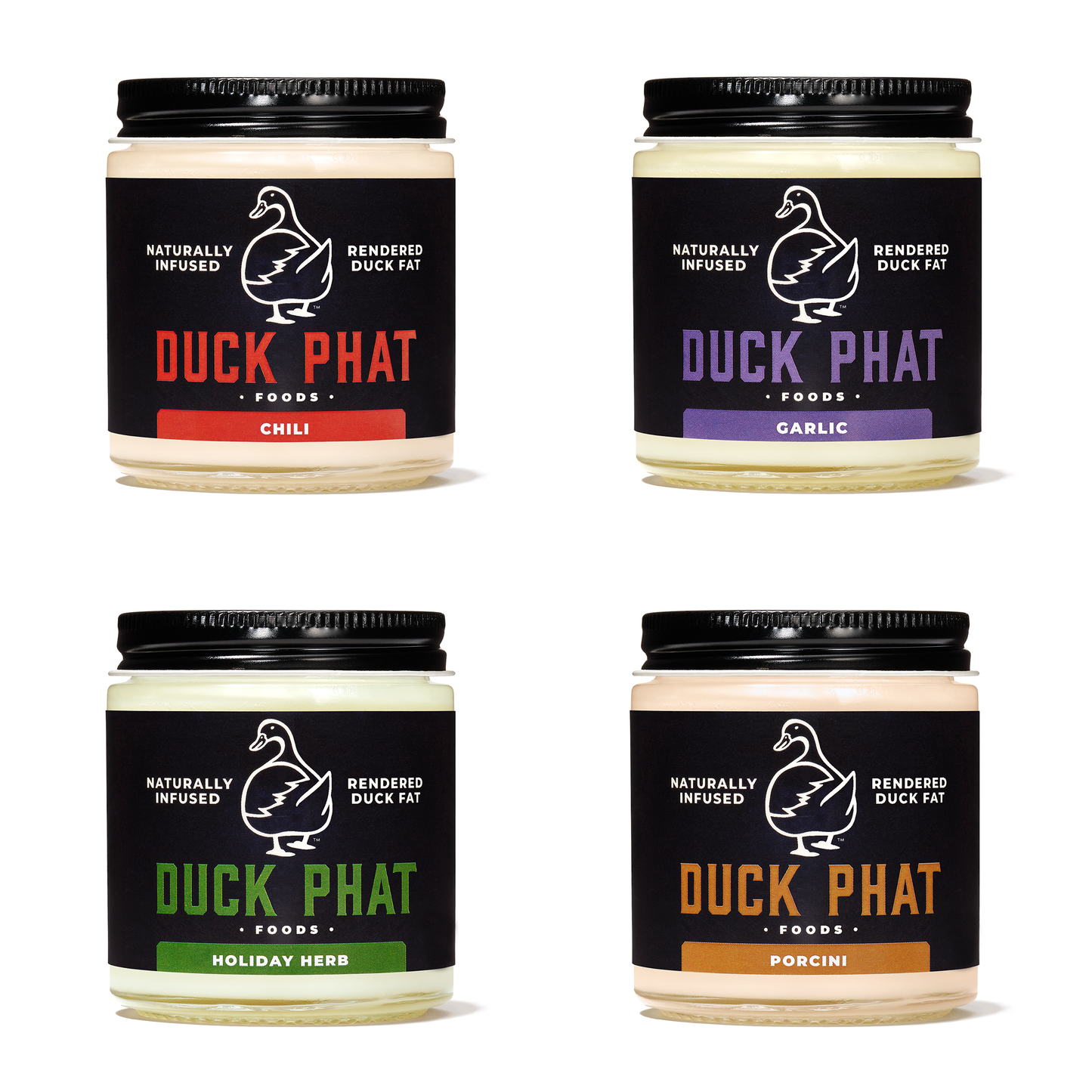 Must Buy!
OMG these are SO good - I'm adding them to anything and everything. And DO check out their incredible website and the recipes!
Better than Butter!
Used this for my thanksgiving turkey instead of butter and it was amazing. Amazing flavor and browning. Also makes killer roast potatoes. Love experimenting with all the flavors -- favorite is the chili. Amazing flavor
Great Variety pack! I wanted to try all the flavors and purchased this. Now I am back to get more! It came in handy over the holidays. Yummy on vegetables and I've never had such a delicious turkey! I'm excited to try the Nashville Eggs recipe next!!!
Details
Learn More
Liquid error (snippets/c-product-card line 11): product form must be given a product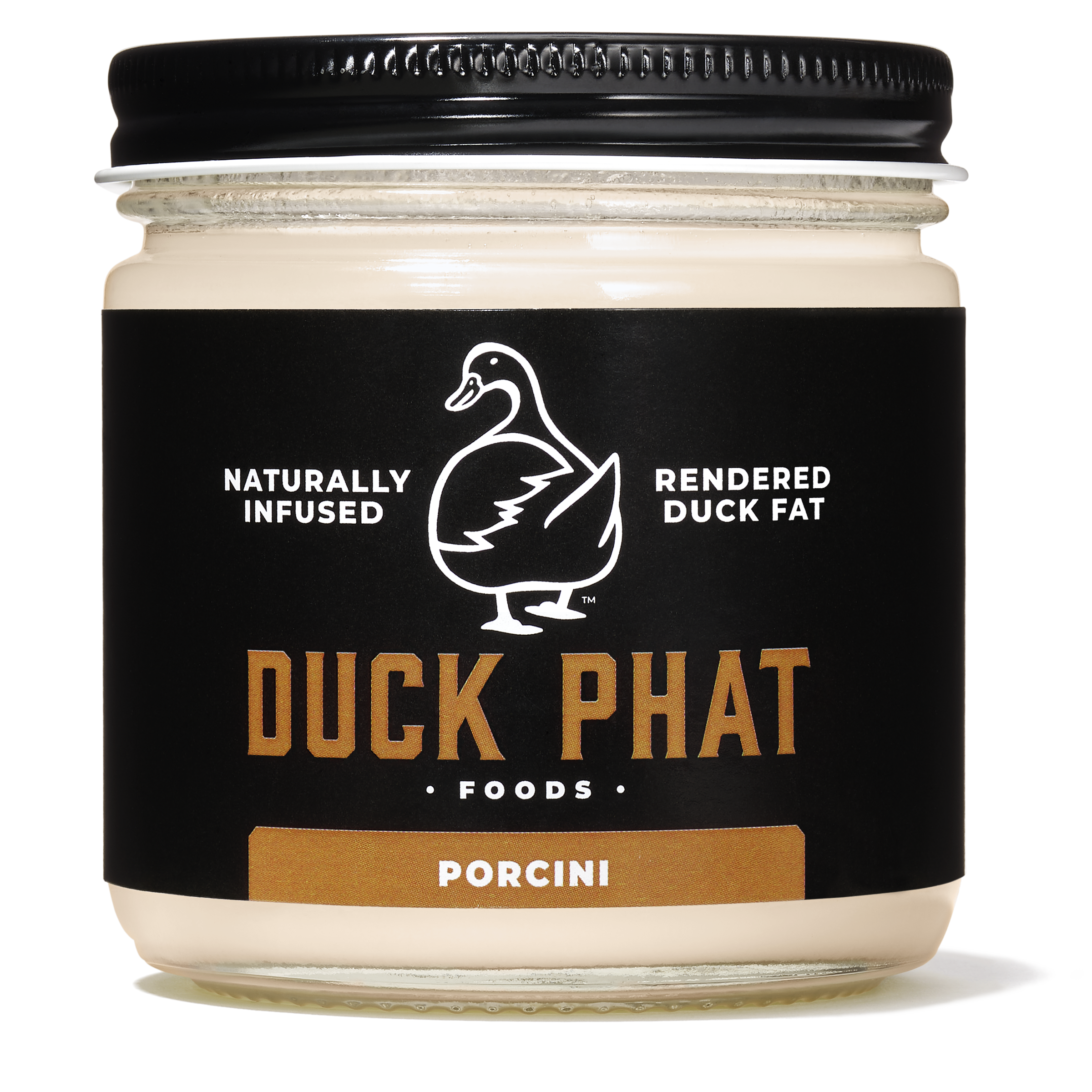 Details
Porcini Duck Phat
Elevate any dish with the wild, earthy flavor of porcini mushrooms. Porcini Duck Phat adds a rich and sophisticated experience to any recipe.
Learn More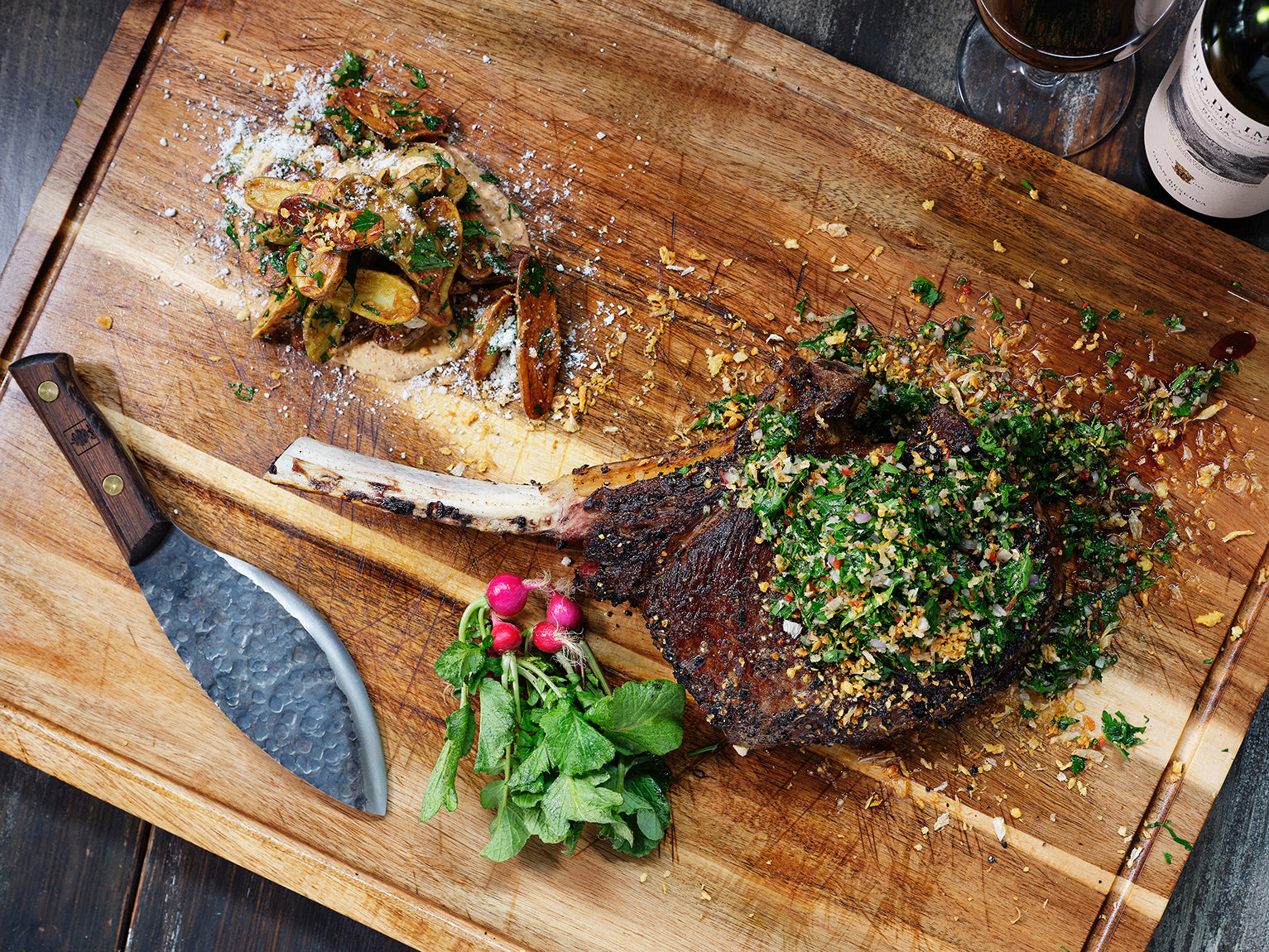 RECIPES BY CHEF CHRIS HOLLAND