New Jersey residents Jeff Ingledue, Ryan Kirch and Chris Holland can't believe their new line of duck fats weren't thought of by someone before. This handy product, Duck Phat Foods, which comes in flavors like chili, garlic, holiday herb and porcini, blends rendered duck fat with herbs, spices and vegetables to create a luxurious oil best used for finishing touches.
The idea sprang into the minds of Ingledue and Kirch while holding a barbeque in September 2018. As they taste-tested a dish of bratwurst grilled and then immersed in a combination of IPA and duck fat, inspiration struck. "I just kept sort of chipping away at it," said Ingledue.
The pandemic helped.
"A big part of it was COVID," he said. "We had a lot more time sitting around at home. That opened up some avenues for Ryan and I to get together and experiment with it more and think, maybe we have something here."
When they reached the limits of what they could do with a crockpot in their home kitchens, they reached out to Chris Holland, chef and owner of Sparkill, New York based Kantina Restaurant and a three-time Chopped champion, to become the executive chef of their newly forming company. (The two had long been fans of his, having eaten at his earlier restaurant, DVine Bar.)
"When they sent me the email, my first reaction was to roll my eyes, and then I'm like, this is a really good idea," said Holland. "Actually, duck fat is delicious. They came to the restaurant, and I saw their passion and realized this was something that was going to be worth my time."
Soon after, he began developing the flavor profiles of Duck Phat's line.
Since duck fat has a lot to do with the ducks that go into it, the company spent time finding the perfect purveyor, a family farm in Pennsylvania. The ducks are a Long Island heritage variety, raised free-range, and the processor focuses on using the entire duck. Plus, their main processing plant is only an hour and fifteen minutes away from the company headquarters in Northvale, New Jersey.
According to the owners, Duck Phat is perfect for the home kitchen. As Holland said, "One of the things I have found in using it at home is that it's surprisingly light. That's been the most surprising thing about working with it. You think you're going to be eating just like a fat punch in the mouth, and that's not what it is at all."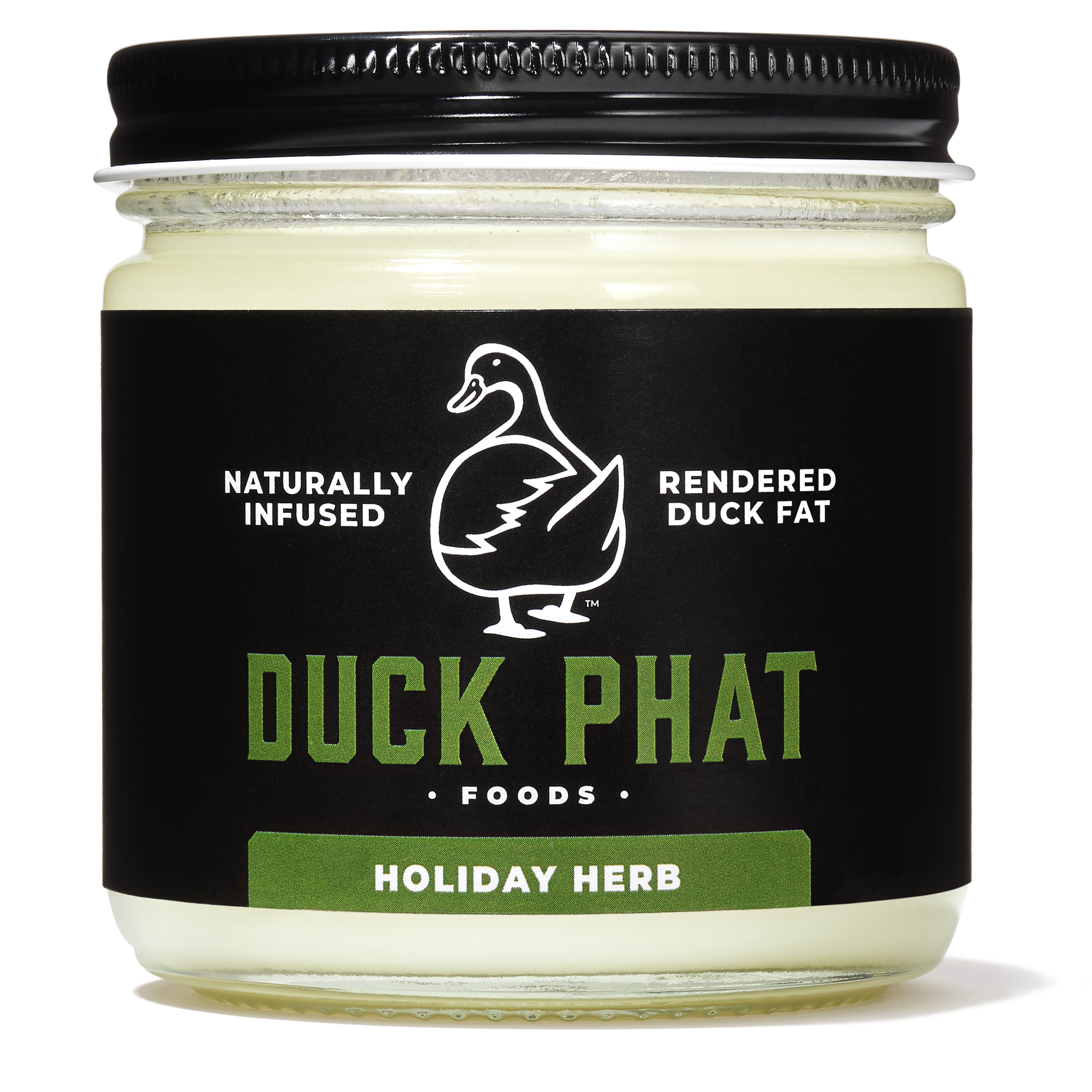 Details
Holiday Herb Duck Phat
With fresh shallots, garlic, thyme and black pepper, Duck Phat Holiday Herb combines all the rich, layered flavors of a traditional holiday dinner.
Learn More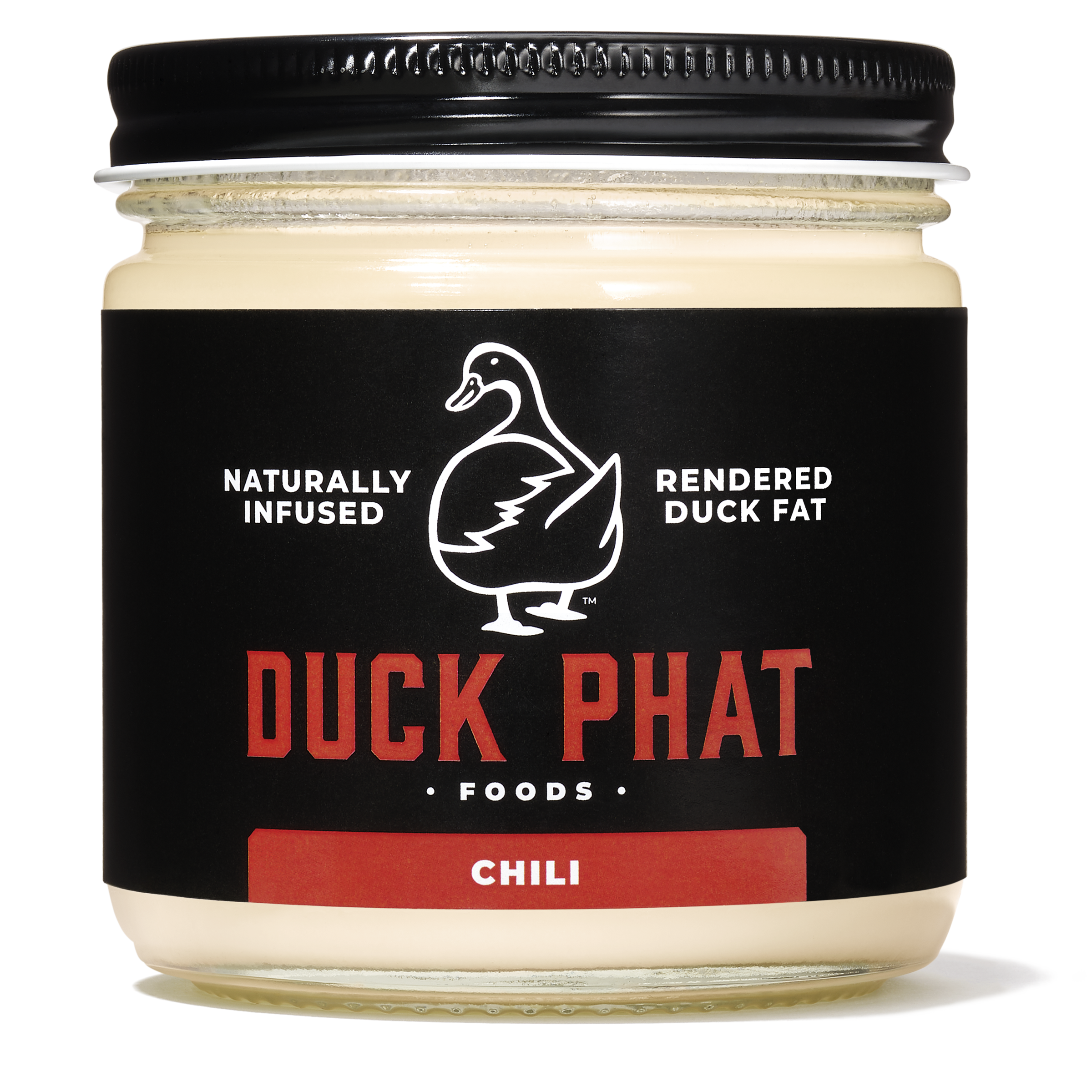 Details
Chili Duck Phat
Bringing the bold heat of chiles de árbol, Chili Duck Phat packs a potent, yet balanced punch, perfect for spicing up any dish.
Learn More