Holiday Herb Duck Phat
With fresh shallots, garlic, thyme and black pepper, Duck Phat Holiday Herb combines all the rich, layered flavors of a traditional holiday dinner. Toss with roasted vegetables before serving, slather on potatoes, or enjoy on warm crusty bread with a pinch or two of your favorite chunky salt.
Regular price
Sale price
$15.99
Unit price
per
Sale
Sold out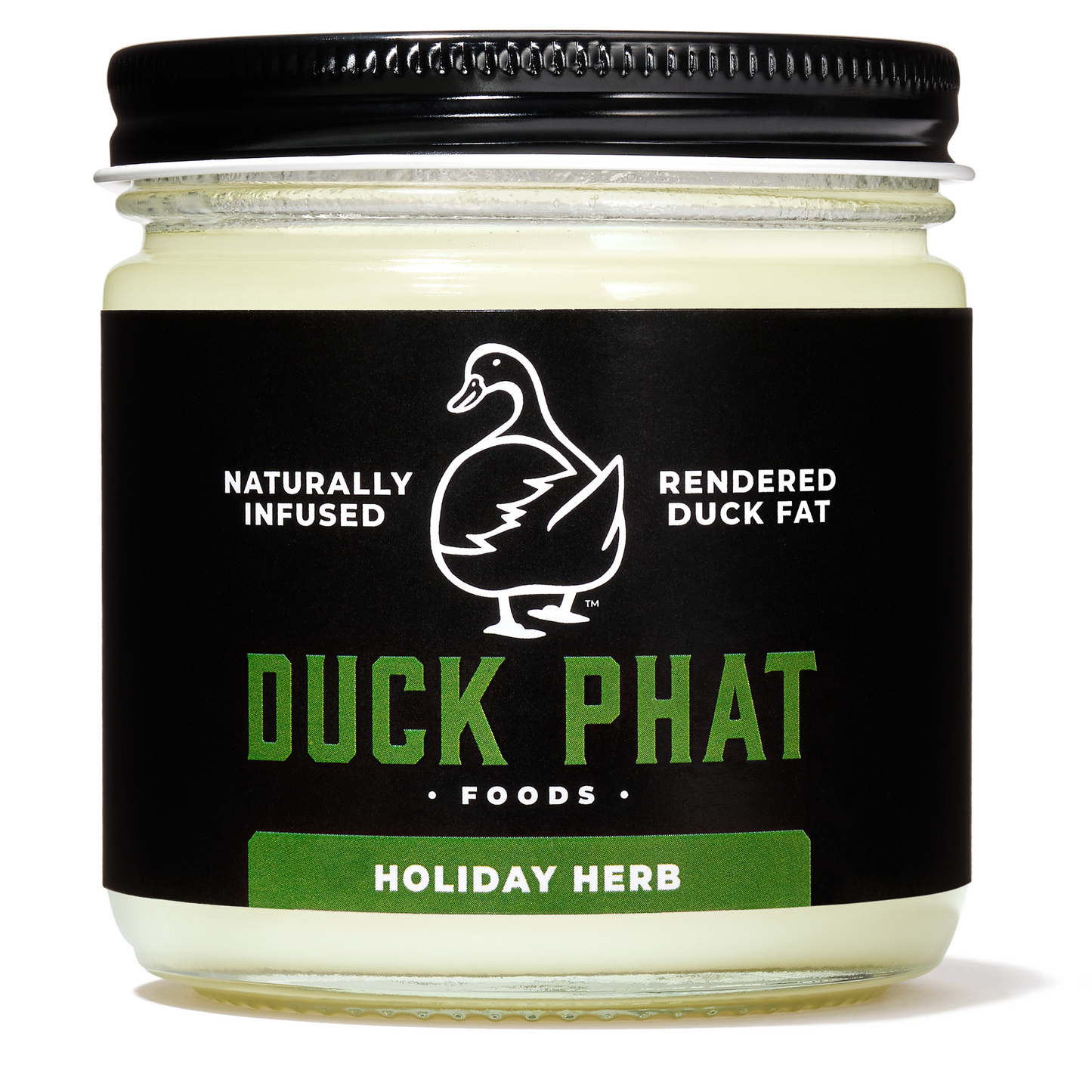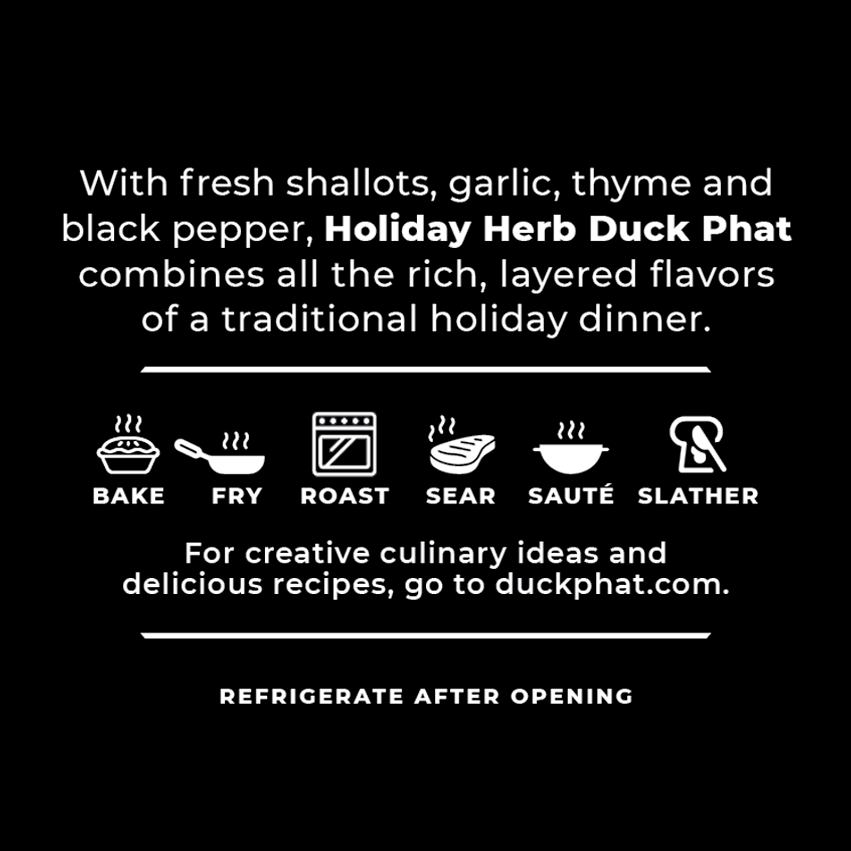 Amazing taste
Used this for chicken and potato recipe, incredible flavor, I'm addicted!
Delicious!
Use this flavorful phat on your meat before and during cooking to create the most delicious and unique flavor
Plus the crisp it adds to meat can't be beat!
Delicious!!
Every bite tastes like Thanksgiving dinner!
Butterfly chicken legs
I am using the chili this morning on some butterflied chicken legs .
Details
Learn More
Liquid error (snippets/c-product-card line 11): product form must be given a product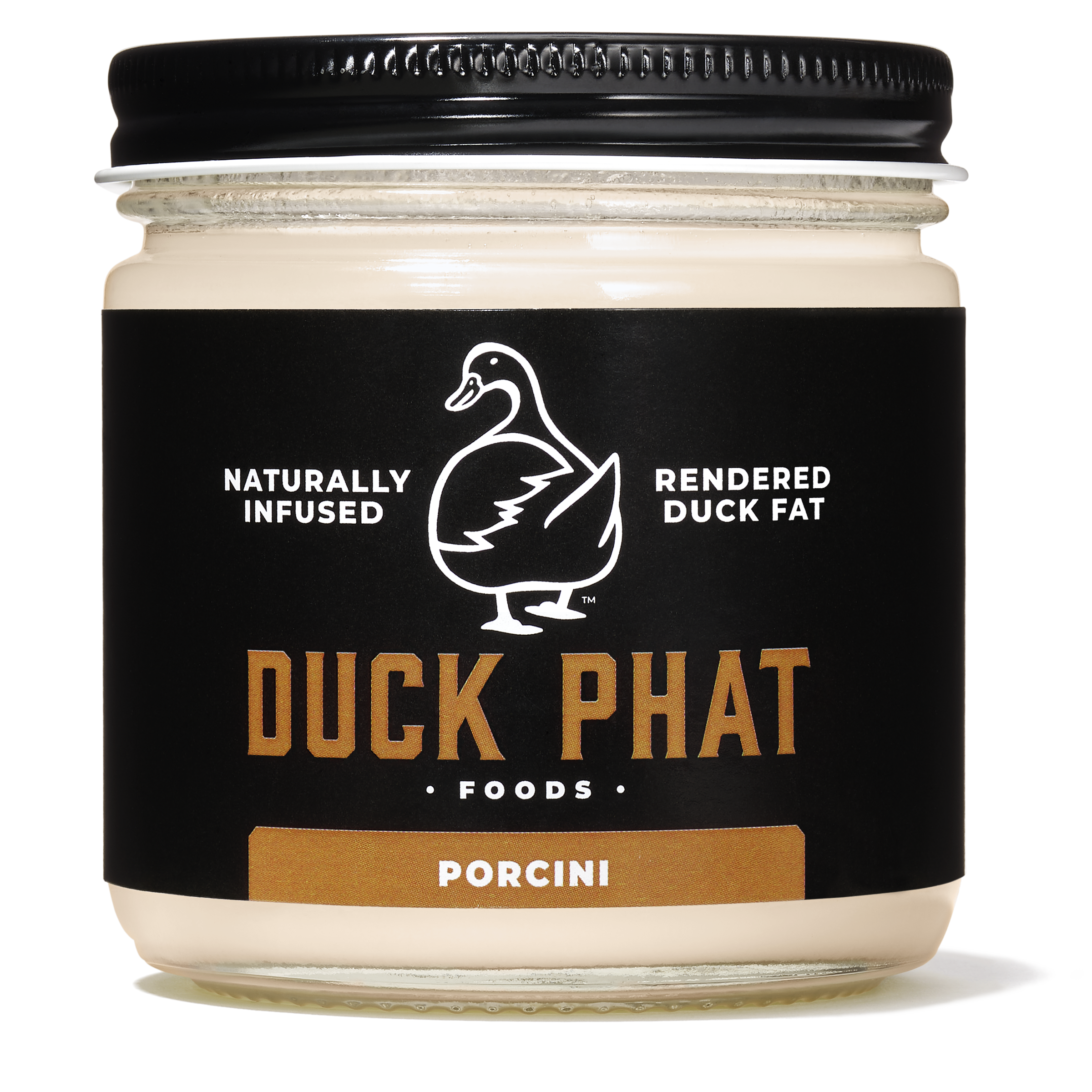 Details
Porcini Duck Phat
Elevate any dish with the wild, earthy flavor of porcini mushrooms. Porcini Duck Phat adds a rich and sophisticated experience to any recipe.
Learn More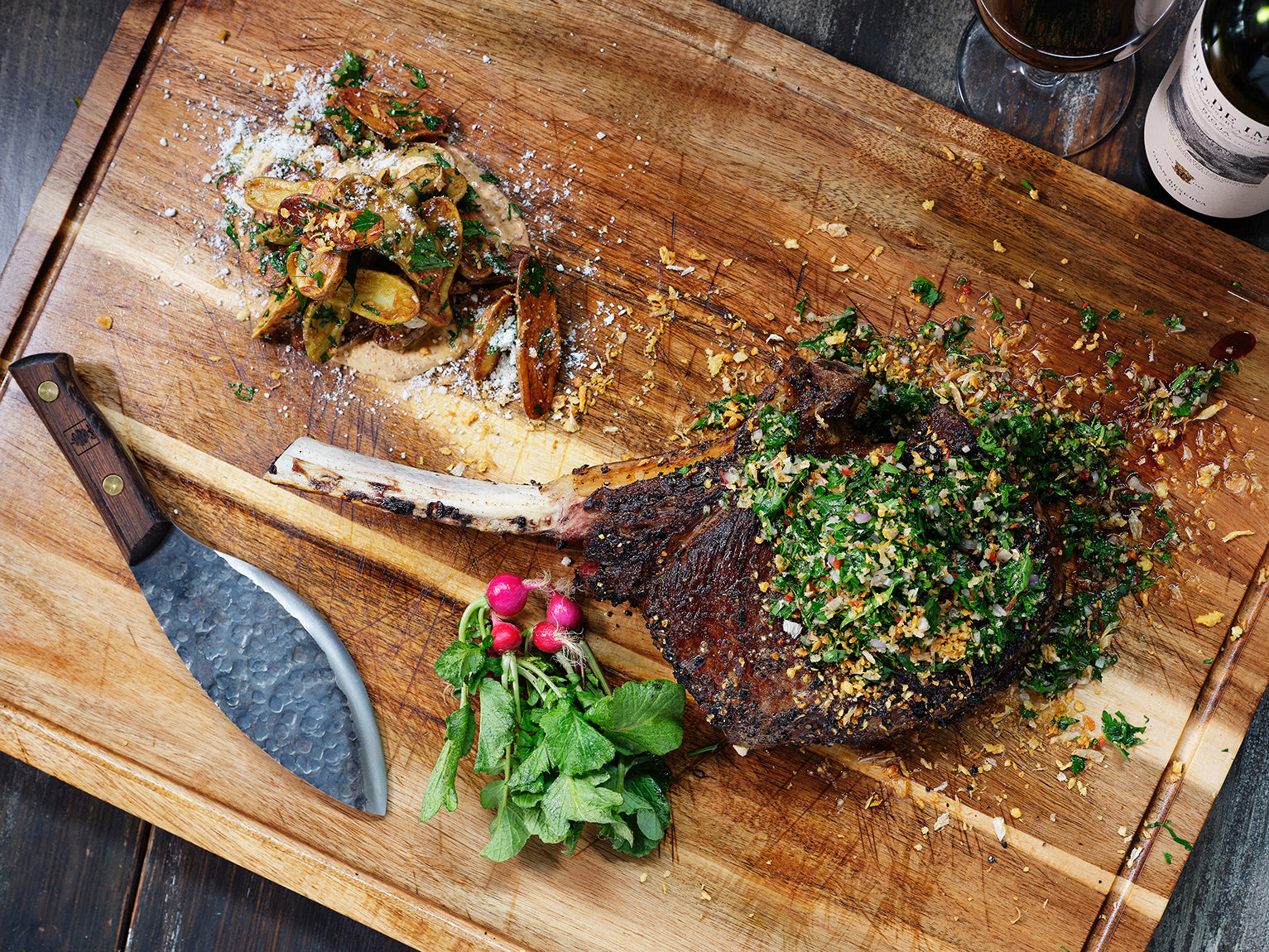 RECIPES BY CHEF CHRIS HOLLAND