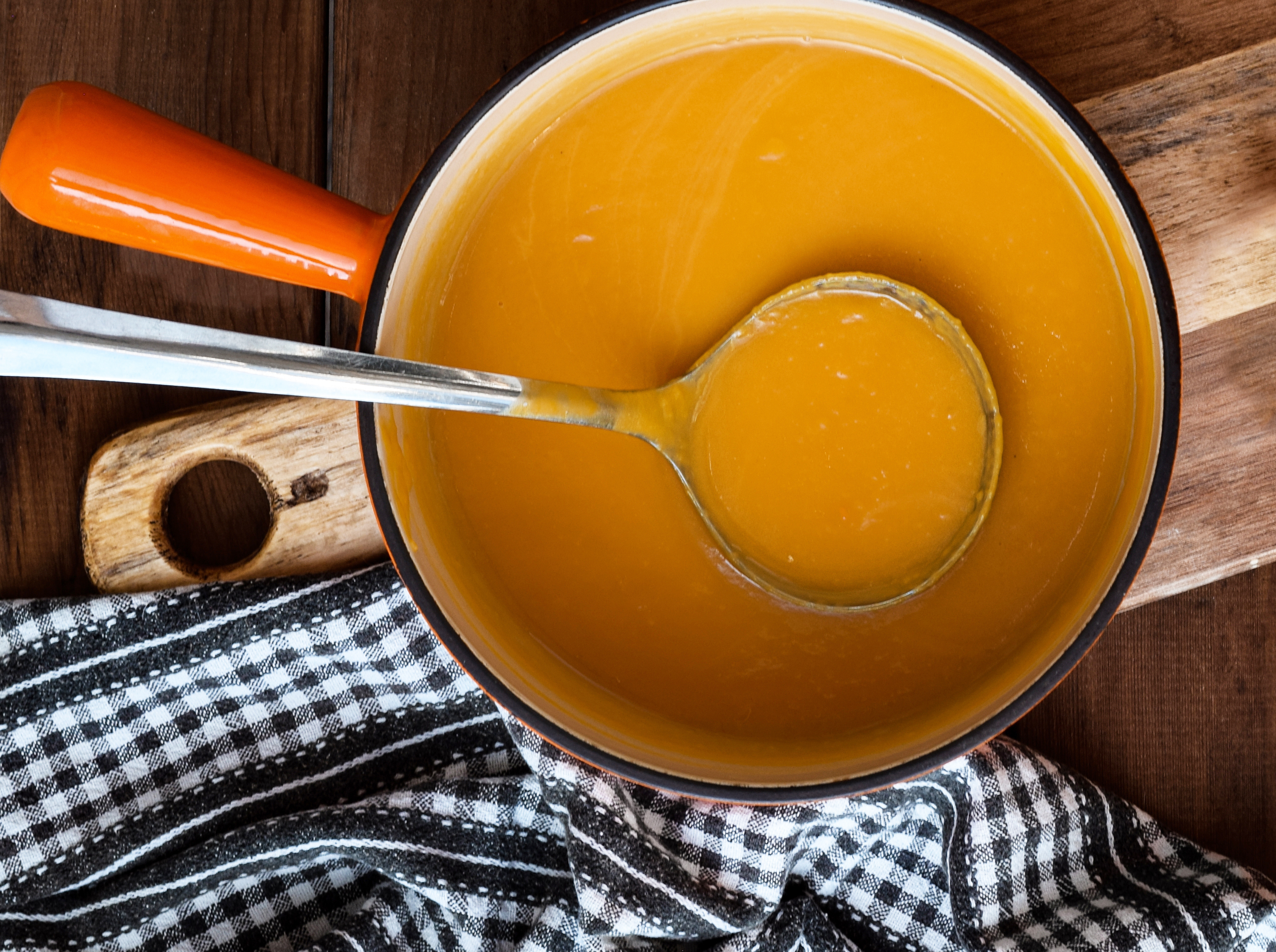 Duck Phat Butternut Squash Soup
You wont believe how easy, and delicious, this is.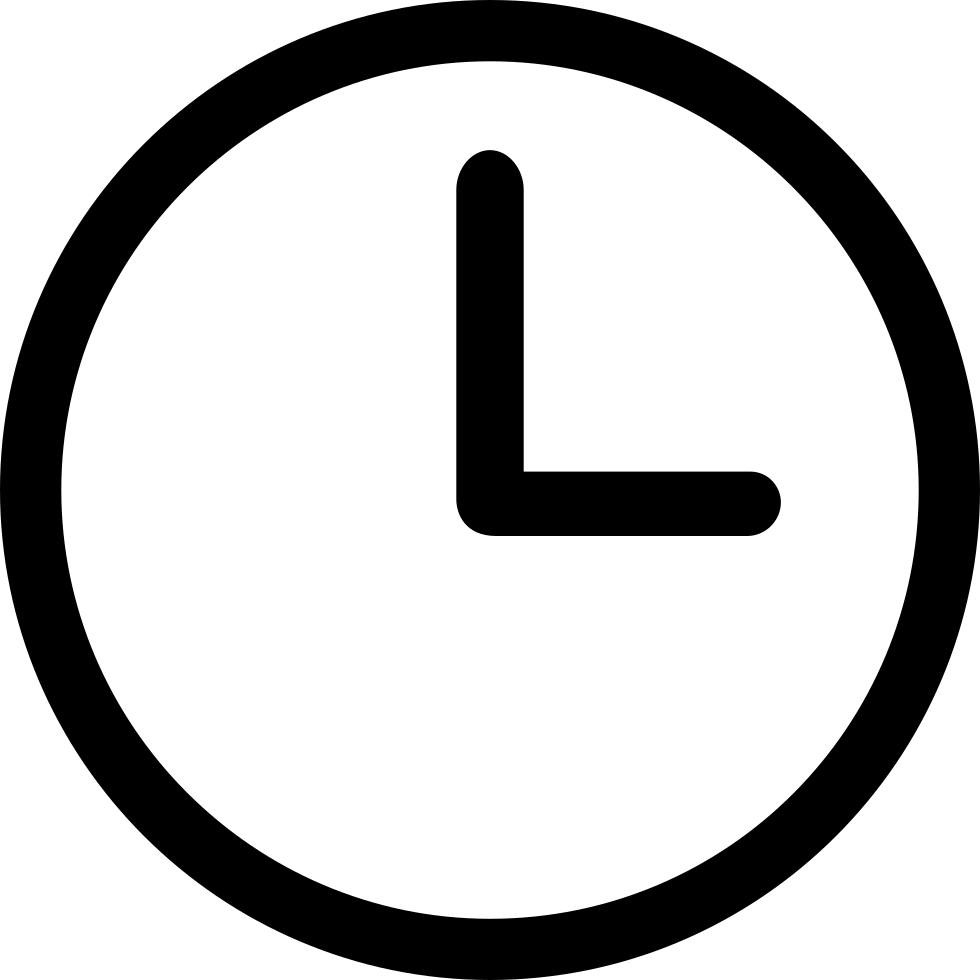 Preperation | 15 min

Cooking | 45 min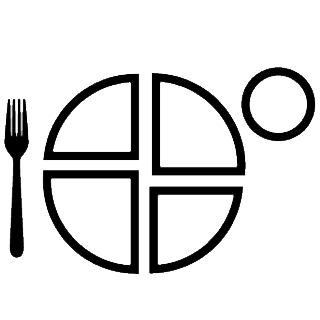 Servings | 4 - 6
Ingredients
 6 cups cubed butternut squash
 2 small onions quartered
 2 apples quartered
 5 cups chicken broth
 ¼ cup Holiday Herb Duck Phat 
 Salt and pepper to taste 
Preparation
Preheat oven to 400˚ F.

Lightly coat apples and vegetables in oil and roast for 30 minutes.

Add roasted ingredients to a large pot with the broth and simmer for 10 minutes or until soft.

Transfer soup to a blender and slowly add Duck Phat until completely smooth (this may require two batches).

Add salt and pepper. 

(Optional) Garnish with peptitas, crispy pancetta or fried sage leaves.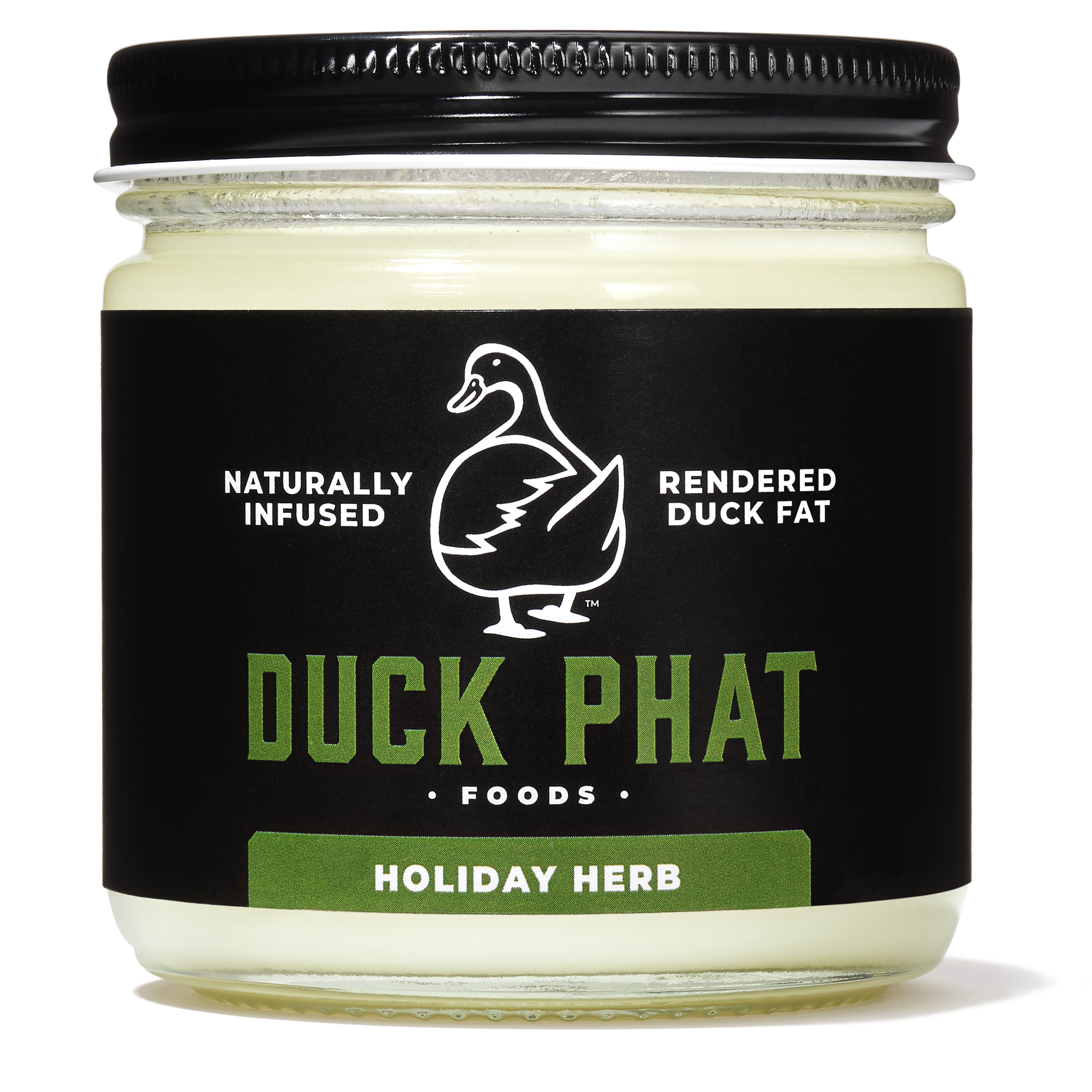 Details
Holiday Herb Duck Phat
With fresh shallots, garlic, thyme and black pepper, Duck Phat Holiday Herb combines all the rich, layered flavors of a traditional holiday dinner.
Learn More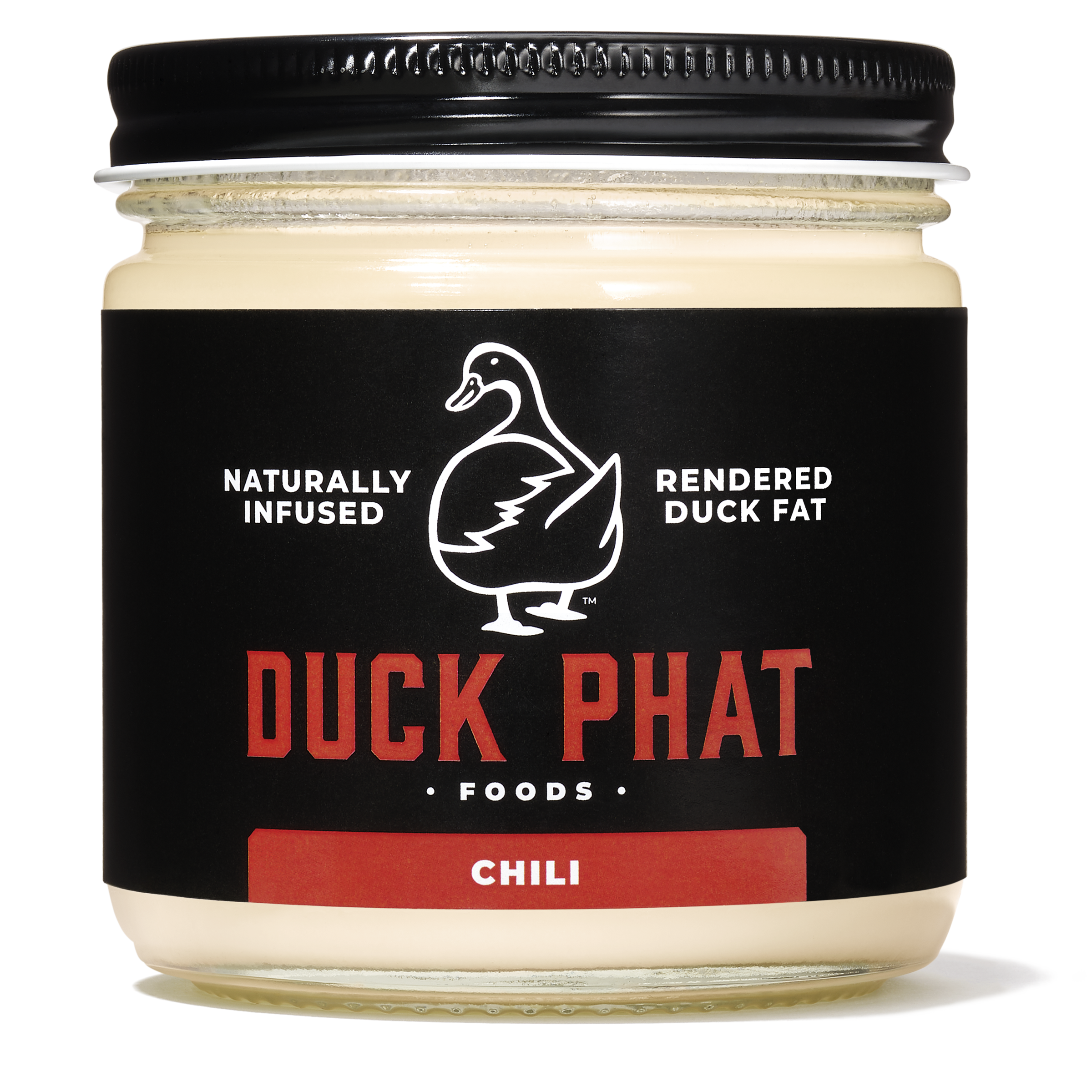 Details
Chili Duck Phat
Bringing the bold heat of chiles de árbol, Chili Duck Phat packs a potent, yet balanced punch, perfect for spicing up any dish.
Learn More