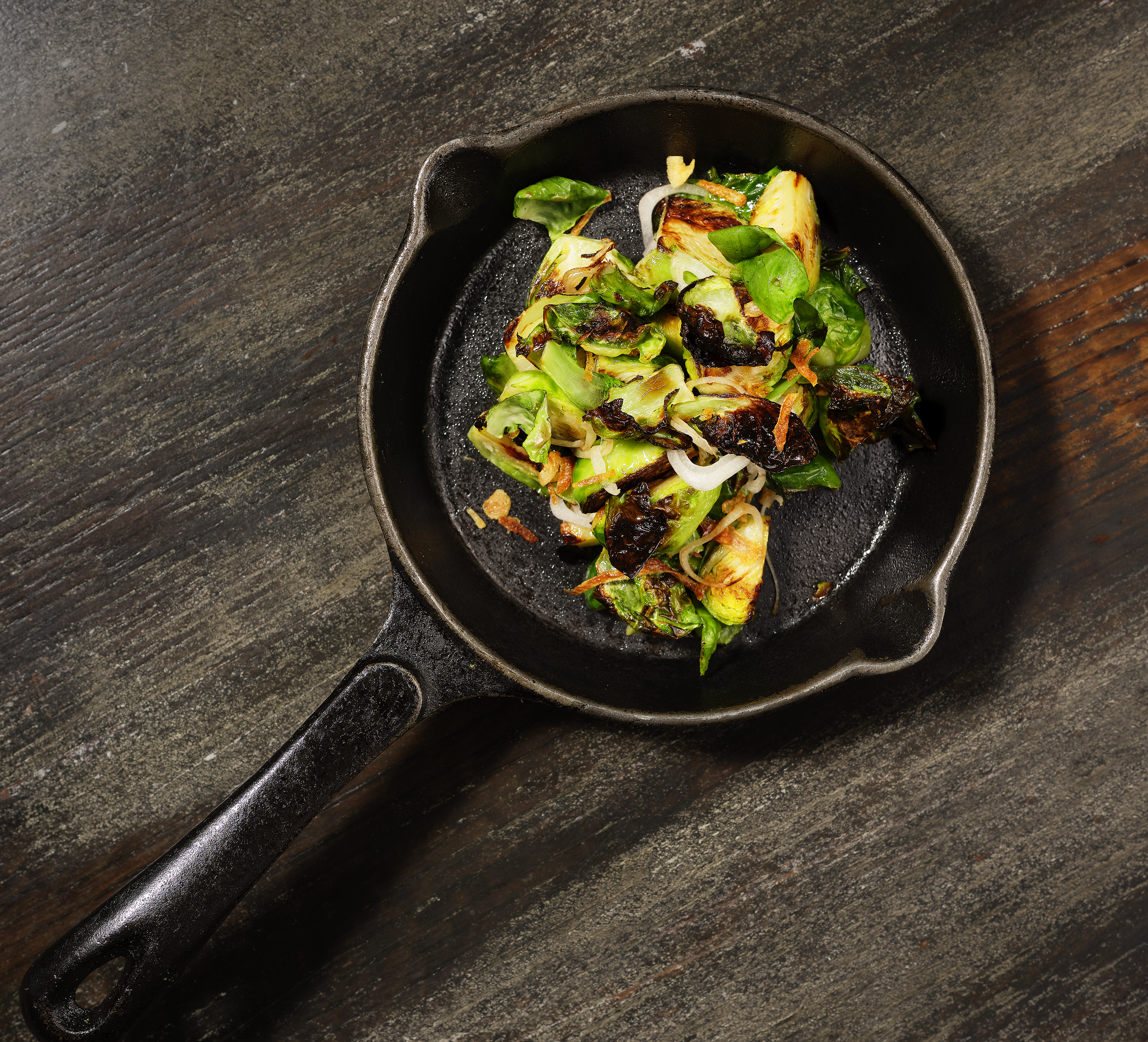 Duck Phat Roasted Vegetables
Elevate the flavor of your veggies.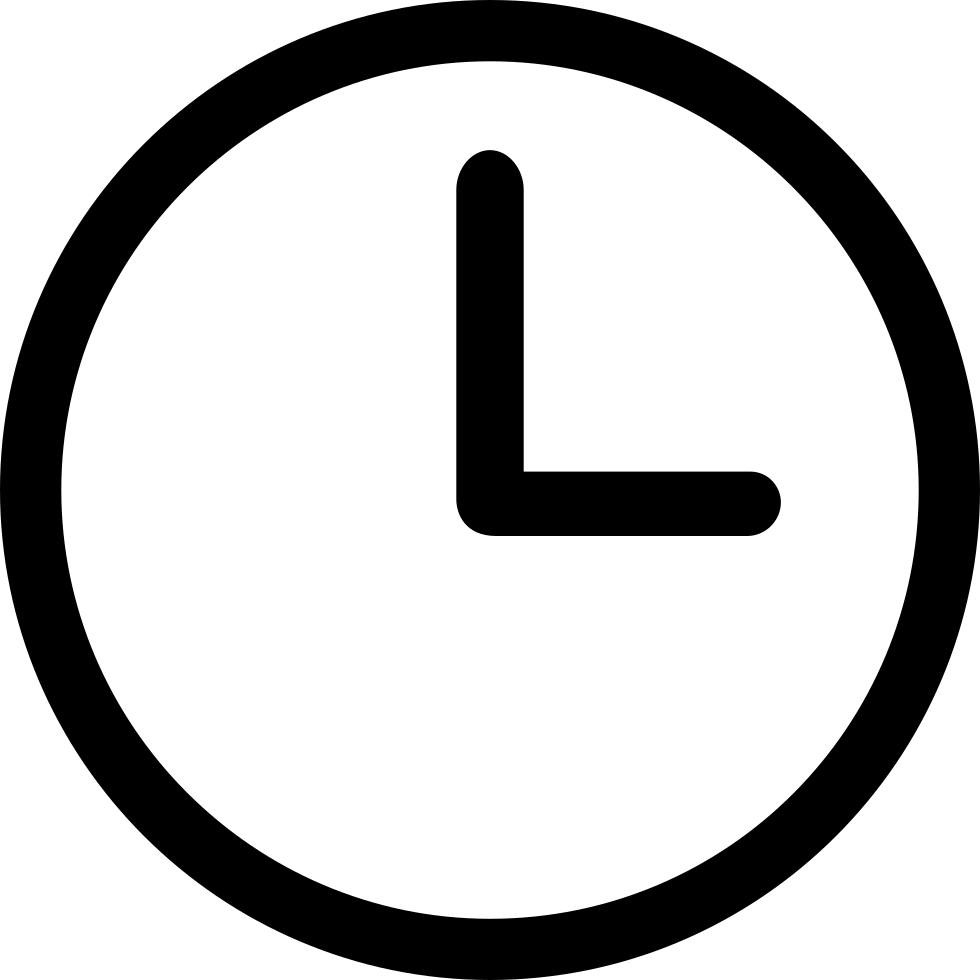 Preperation | 15 min

Cooking | 20-30 min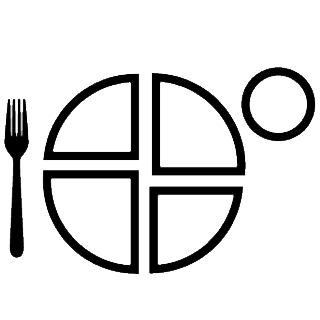 Servings | 2-4
Ingredients
 2 Tbsp of your favorite Duck Phat
 Salt and pepper to taste
Finish with more flavor
 Add a squeeze of fresh lemon juice
 Seasoning (fresh herbs such as tarragon, rosemary, or thyme, dried spices such as cumin, garlic powder, or cayenne)
 Crispy Duck Phat Gremolata would go great here
Preparation
Preheat oven to 450˚ F or air fryer to 400˚ F.

Spread dry vegetable on a baking sheet or in the basket if using an air fryer.

Gently melt Duck Phat over the stove top or in the microwave.

Bake 10 - 20 minutes, watching carefully, until slightly browned and al dente.

Remove from the oven and toss in Duck Phat.

Finish with any of the options above.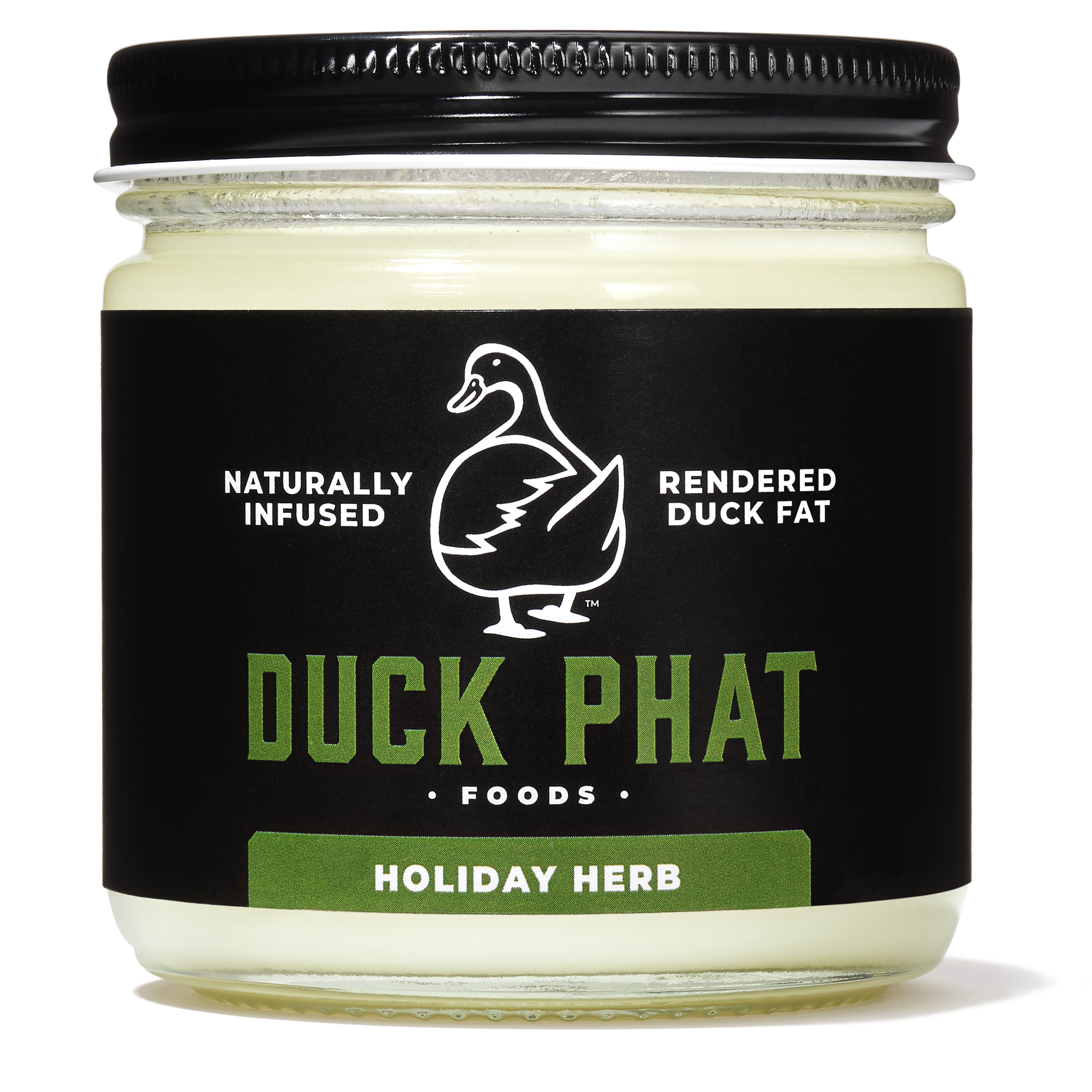 Details
Holiday Herb Duck Phat
With fresh shallots, garlic, thyme and black pepper, Duck Phat Holiday Herb combines all the rich, layered flavors of a traditional holiday dinner.
Learn More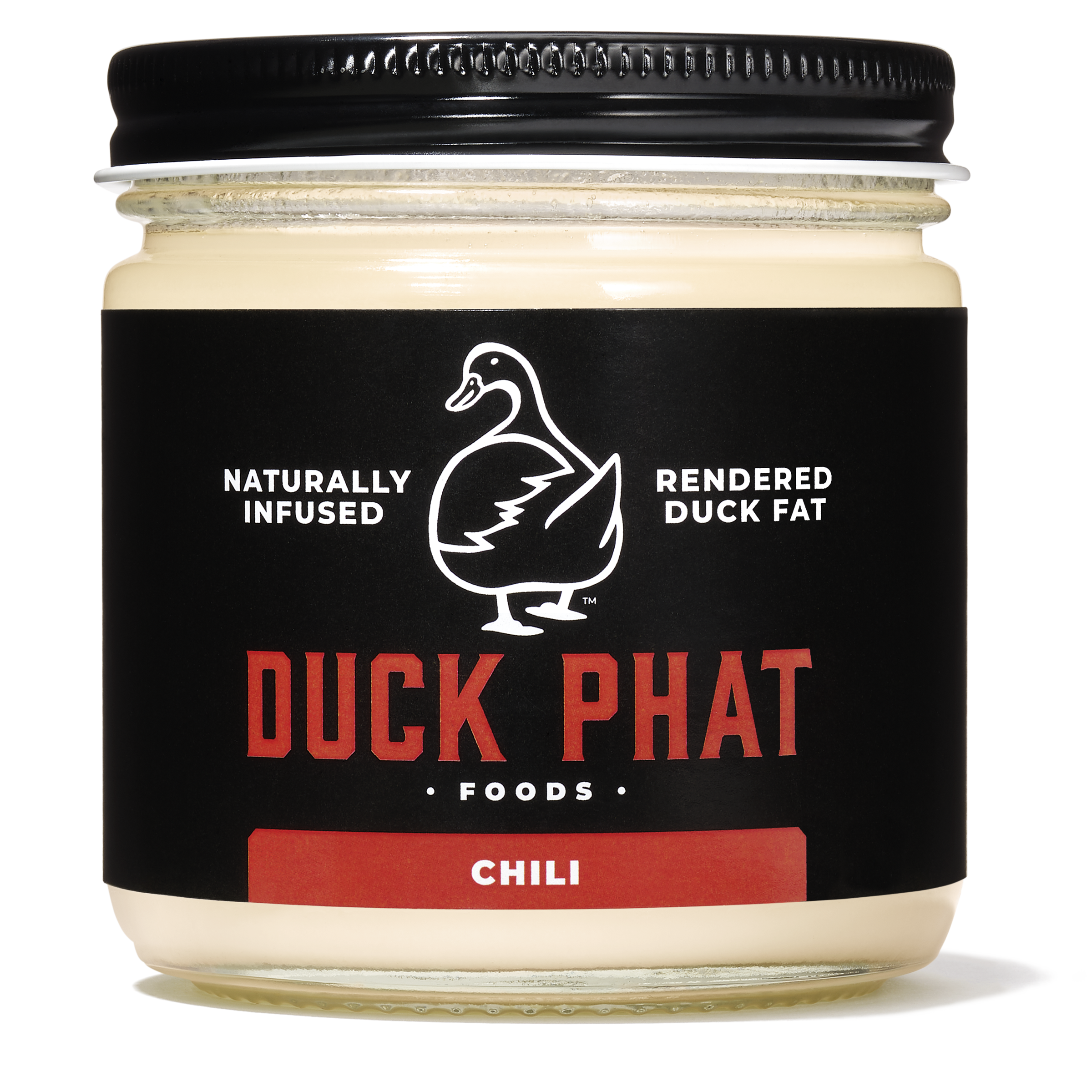 Details
Chili Duck Phat
Bringing the bold heat of chiles de árbol, Chili Duck Phat packs a potent, yet balanced punch, perfect for spicing up any dish.
Learn More