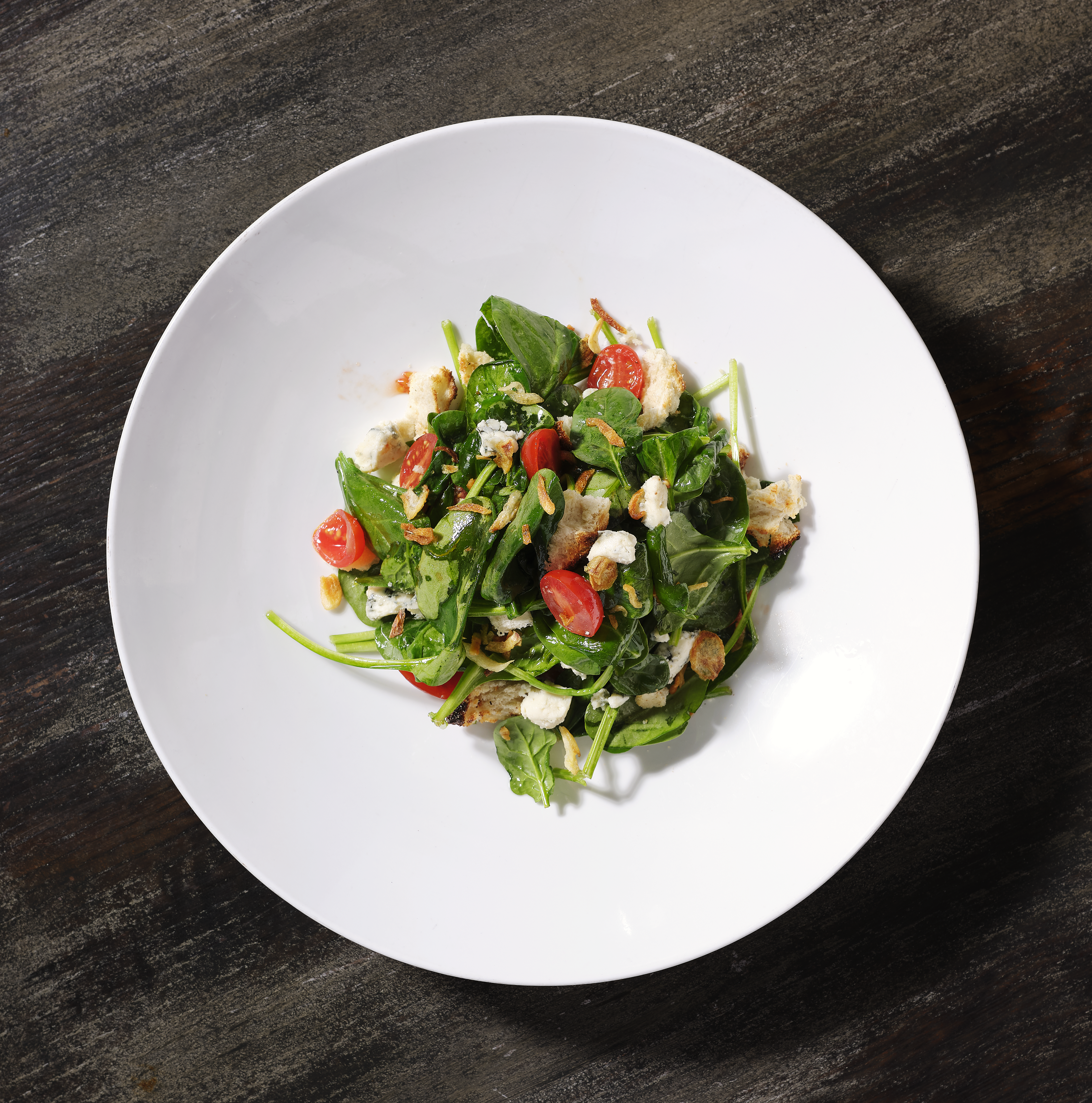 Wilted Spinach Salad with Chili Duck Phat
Elevate your Spinach Salad.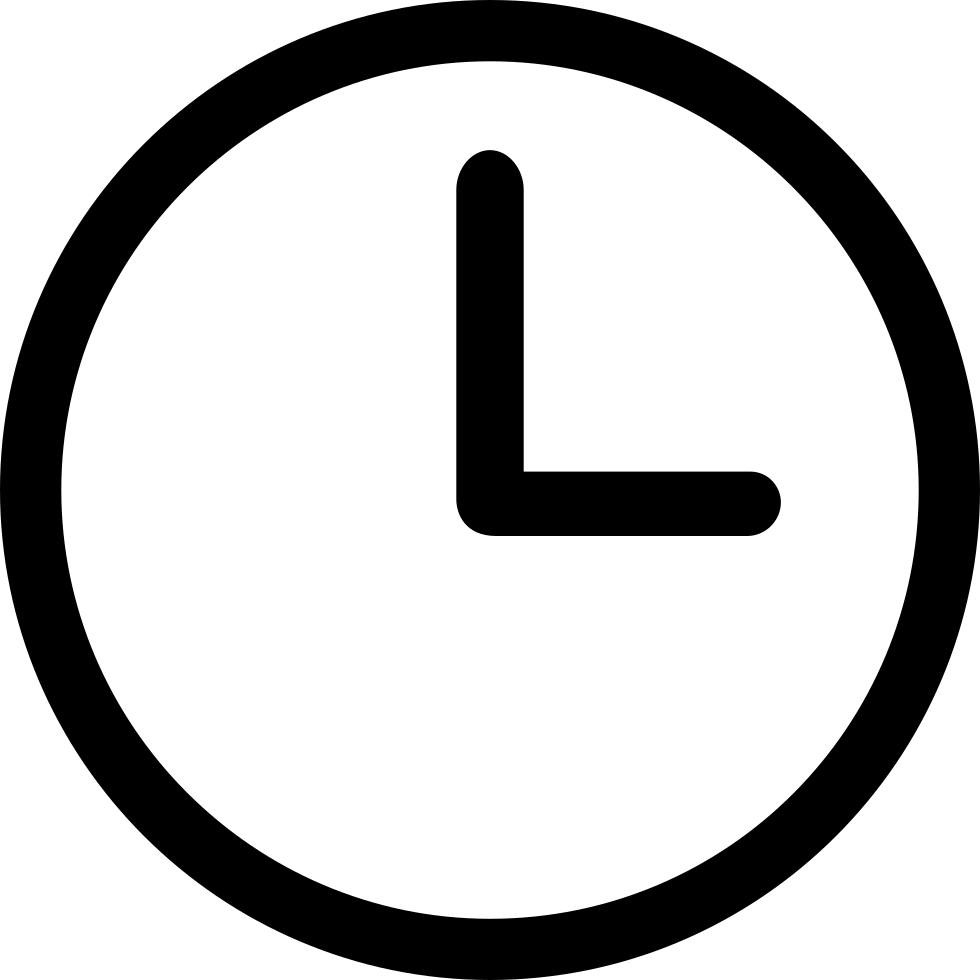 Preperation | 15 min

Cooking | 5 min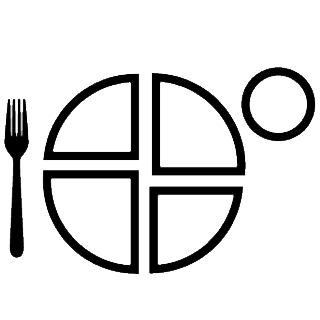 Servings | 2 - 4
For more great Duck Phat salad ideas, click here
Ingredients
5 oz.  baby spinach (standard/smaller container from super market)
2 Tbsp crumbled blue cheese
 1 cup grape tomatoes
 1 cup croutons
 1 Tbsp red wine vine
 3 Tbsp Chili Duck Phat
 salt and pepper to taste
Preparation
In a bowl, mix together all ingredients except the blue cheese and Chili Duck Phat.

Heat Chili Duck Phat in a pan until you just begin to see wisps of smoke.

Pour desired amount of dressing over the greens and mix.

Finish with crumbled blue cheese.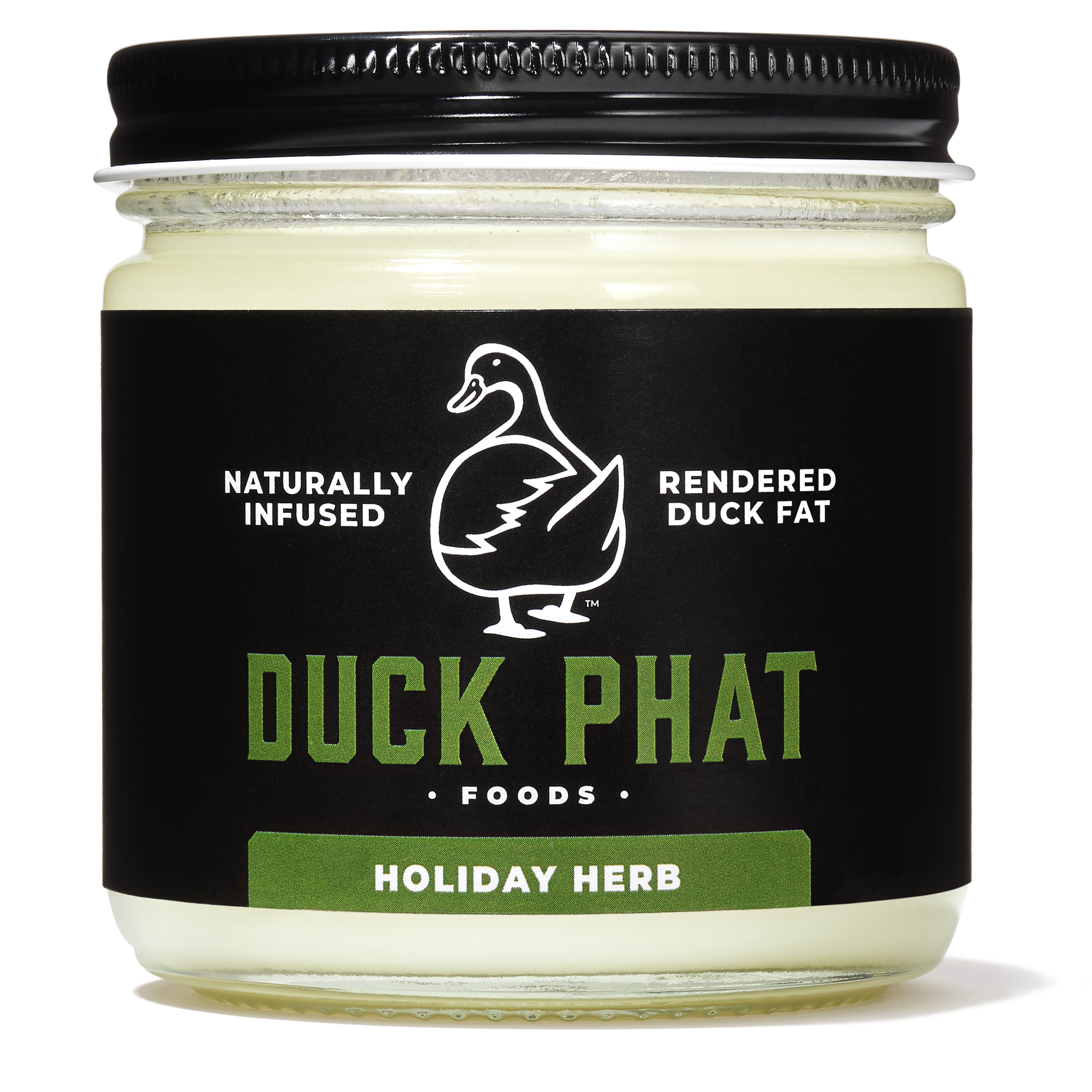 Details
Holiday Herb Duck Phat
With fresh shallots, garlic, thyme and black pepper, Duck Phat Holiday Herb combines all the rich, layered flavors of a traditional holiday dinner.
Learn More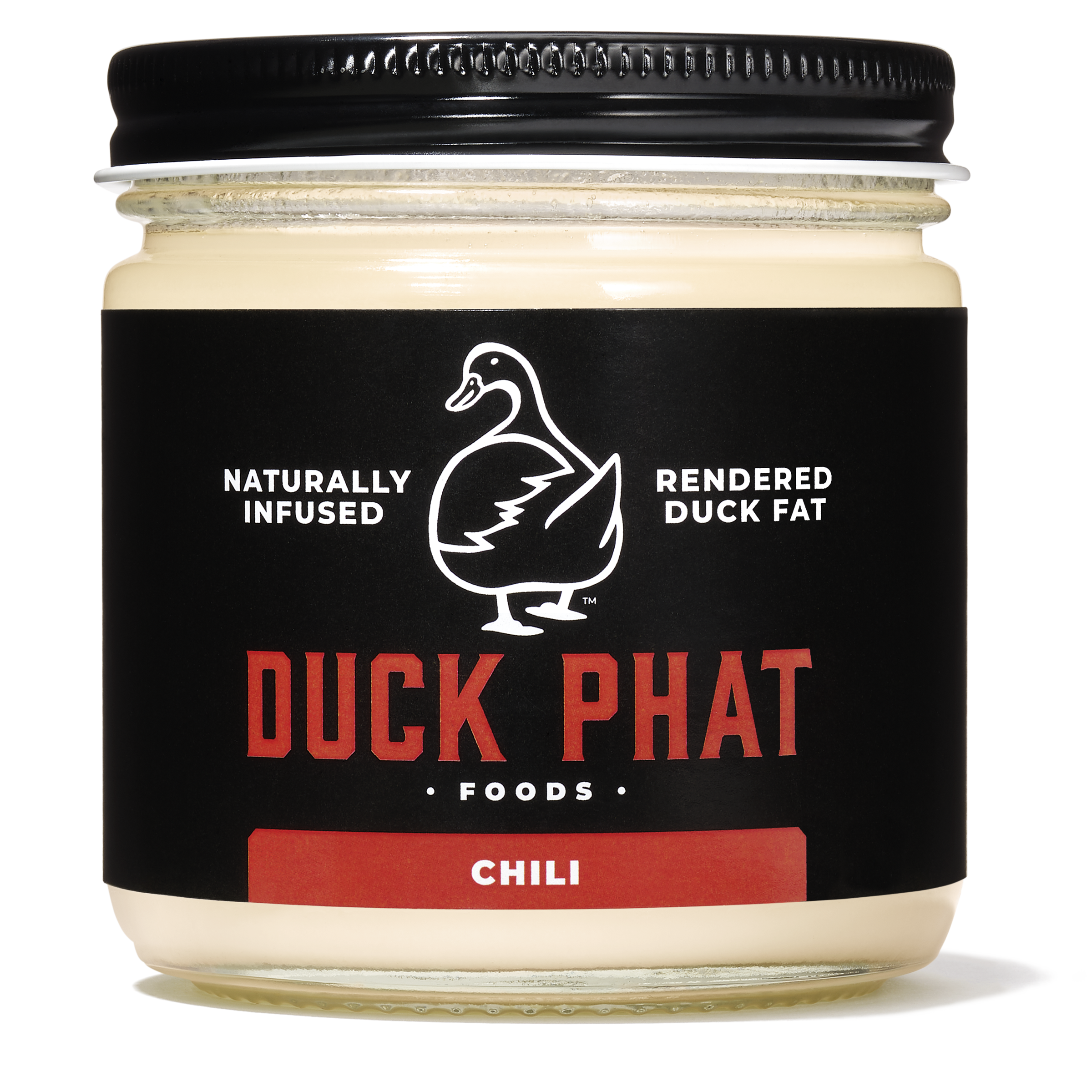 Details
Chili Duck Phat
Bringing the bold heat of chiles de árbol, Chili Duck Phat packs a potent, yet balanced punch, perfect for spicing up any dish.
Learn More