The Big Phat Sampler
Save time when preparing your next feast and get the perfect kit to enhance all of your favorite dishes! Explore our most popular flavors with full size 6 oz. jars of Garlic, Holiday Herb, Porcini, and Chili, along with amazing recipes from Chef Chris!
Regular price
Sale price
$49.99
Unit price
per
Sale
Sold out
Obsessed!
I am absolutely obsessed! I am new to using duck fat—and I will never go back to roasting vegetables the old way ever again. The infused flavors eliminate the need for added spices and herbs, and make meal prep so easy, effortless, and elevated at the same time. I especially love the Holiday Herb and Garlic, and can't wait to gift this to everyone I know!
Secret Weapon
Who thought garlic mashed potatoes could get any better? Adding just a tablespoon of garlic duck phat had my guests screaming for the recipe. It add a depth you can't achieve with just butter and a clove. My secret is out and now I have a go-to hostess gift.
Outstanding flavor
Great product. Flavors are awesome and add great layers to a variety of recipes. It's given us a whole new way to experiment with different tastes.
Where has this been all my life?!?
I consider myself a novice with regards the culinary arts, but Duck Phat has me believing I have legitimate chef skills. From shrimp fried rice to a simple scrambled egg this stuff enhances the flavor better than any oil or butter (not to mention the nutritional value is superior). Caveat Emptor- The Holiday Herb flavor is so good, it will invoke feelings of Thanksgiving/Christmas out of season.
Versatile and delicious
I got the sampler to start with and have loved everything I've made with it. From tossing your roasted veggies in it to drizzling it over fresh popped popcorn, duck phat gives your food a savory boost of flavor.
Details
Learn More
Liquid error (snippets/c-product-card line 11): product form must be given a product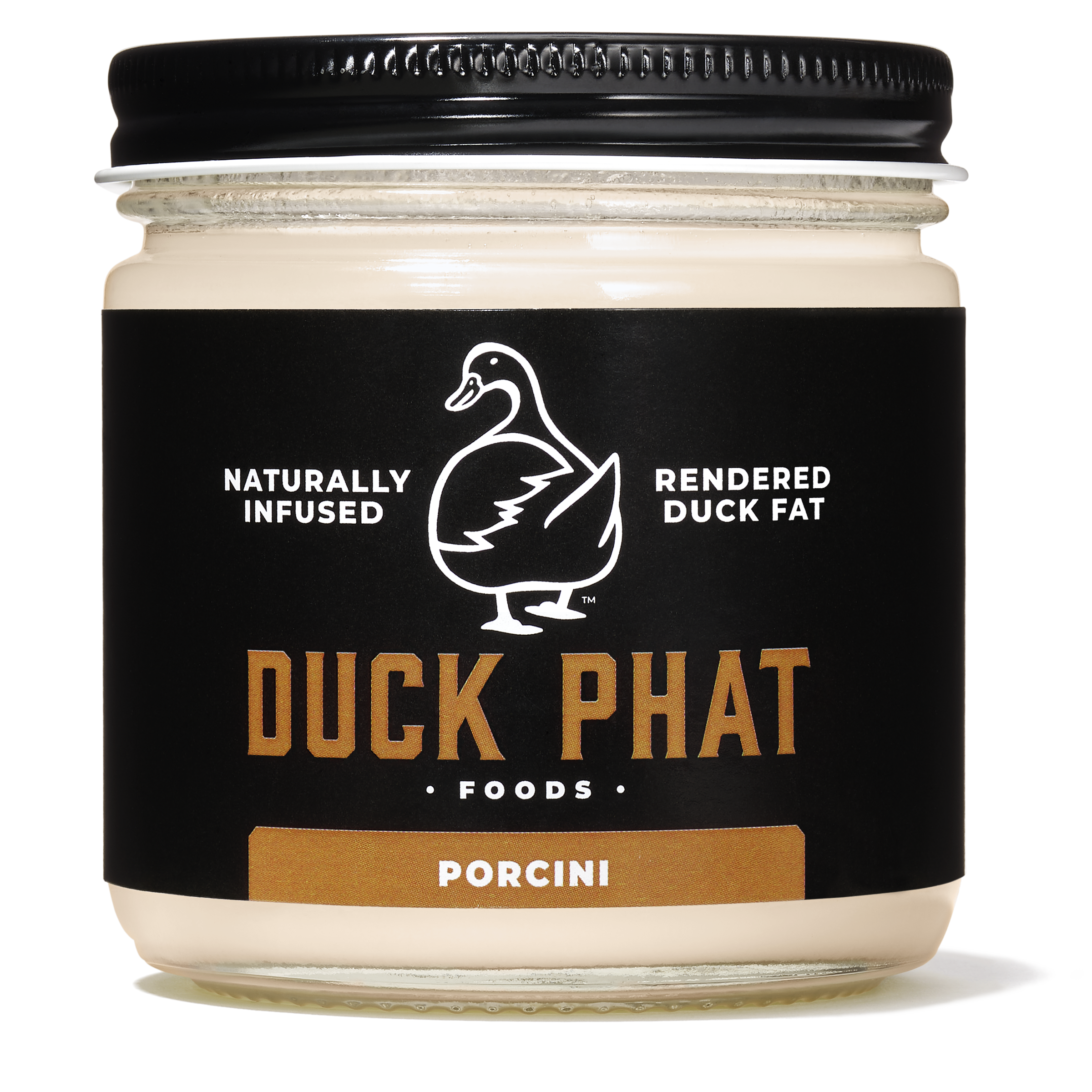 Details
Porcini Duck Phat
Elevate any dish with the wild, earthy flavor of porcini mushrooms. Porcini Duck Phat adds a rich and sophisticated experience to any recipe.
Learn More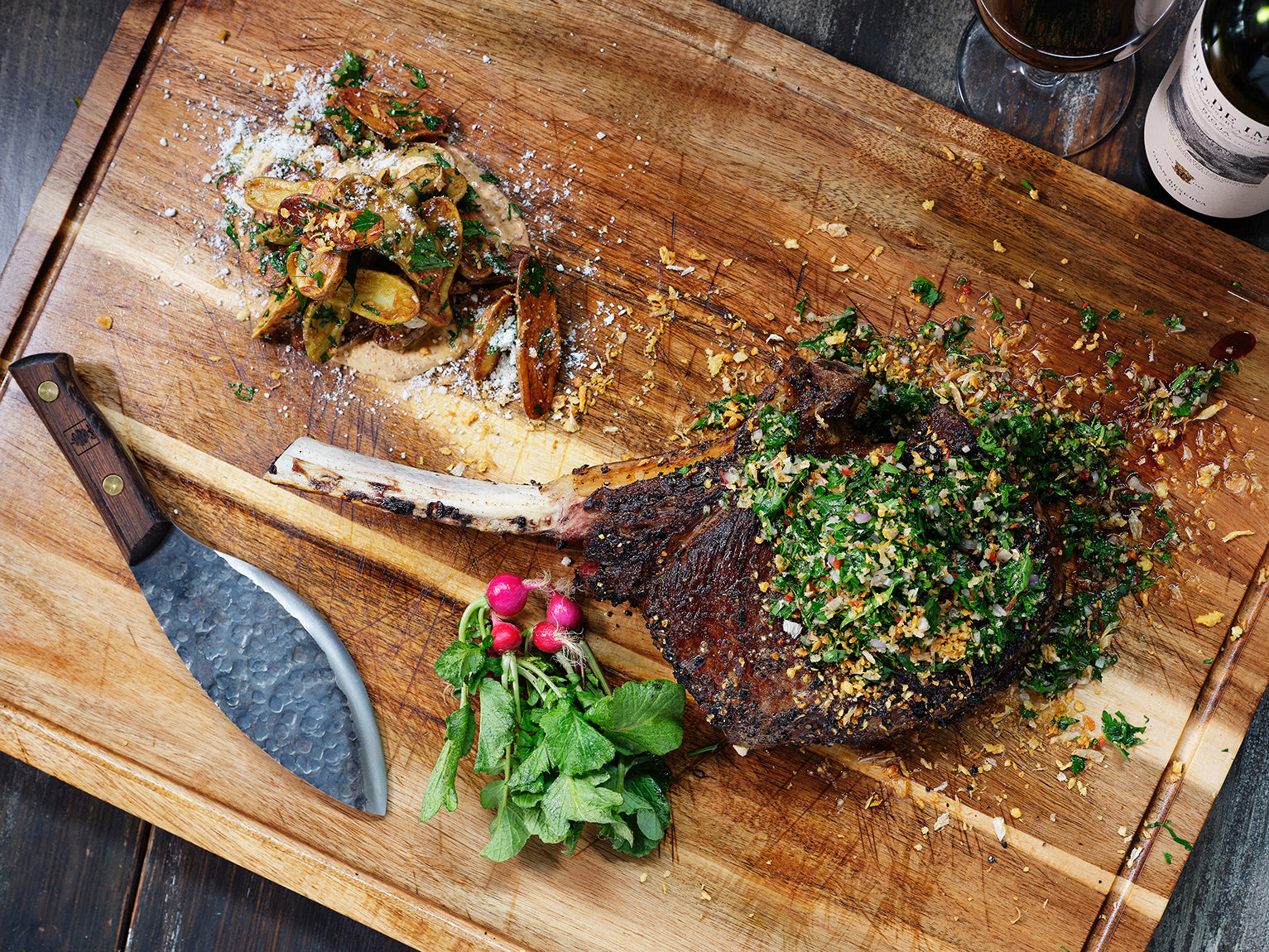 RECIPES BY CHEF CHRIS HOLLAND