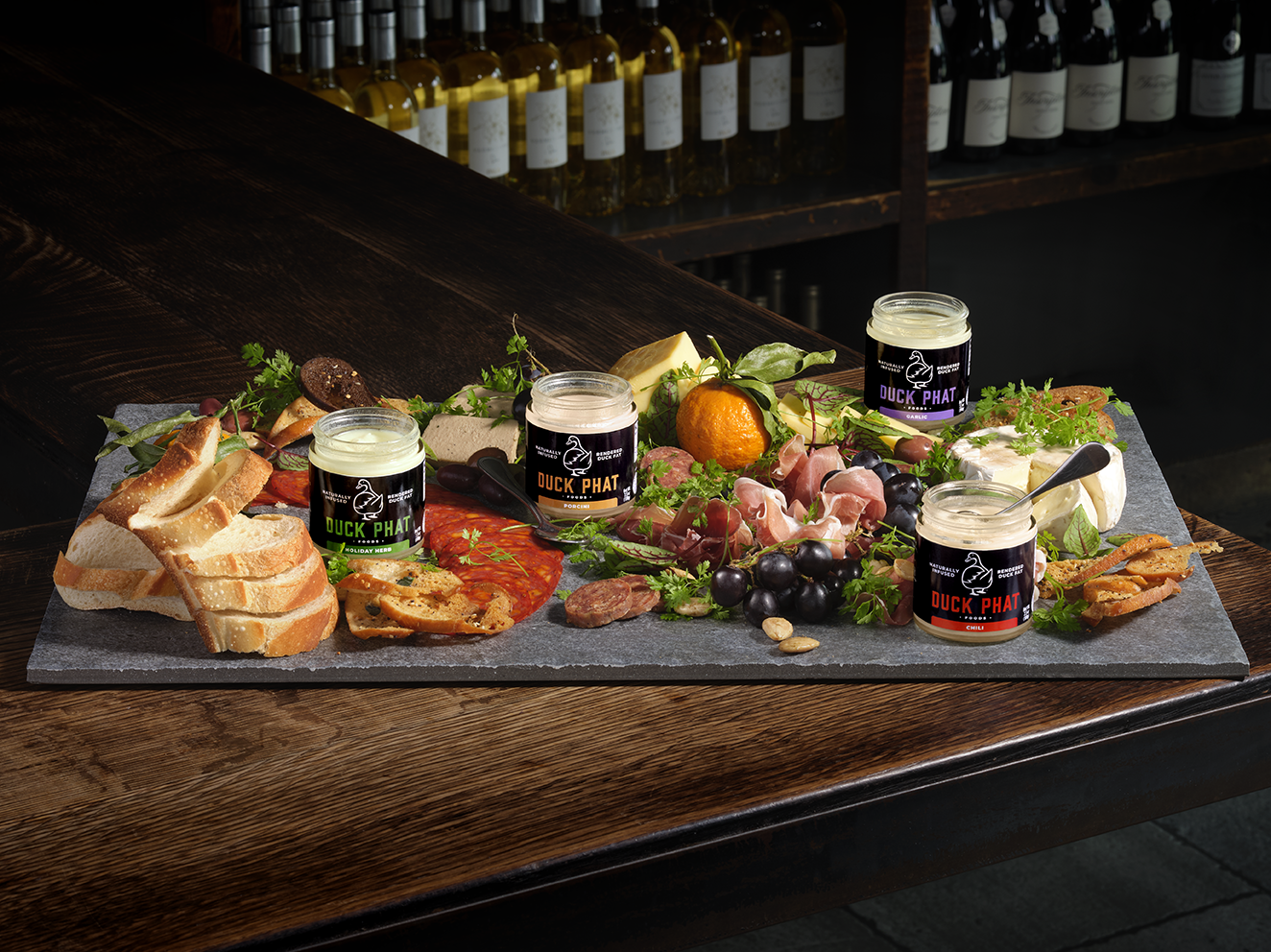 Duck Phat Loves Bread
A match made in heaven.
From warm fresh bread to a full charcuterie board, Duck Phat and bread are a perfect pair
The Ultimate Charcuterie Board
Spreadable pate and foie gras terrine

Cured meats, such as soppressata, salami, prosciutto, Serrano ham, and Spanish chorizo

Soft cheeses such as Brie, goat, and blue

Firm cheeses such as aged Gouda, Manchego, and aged cheddar

Smoked fish such as white fish and trout

Marcona almonds

Medjool dates

Quince or fig jam

Red seedless grapes

Mixed olives such as Kalamata and Castelvetrano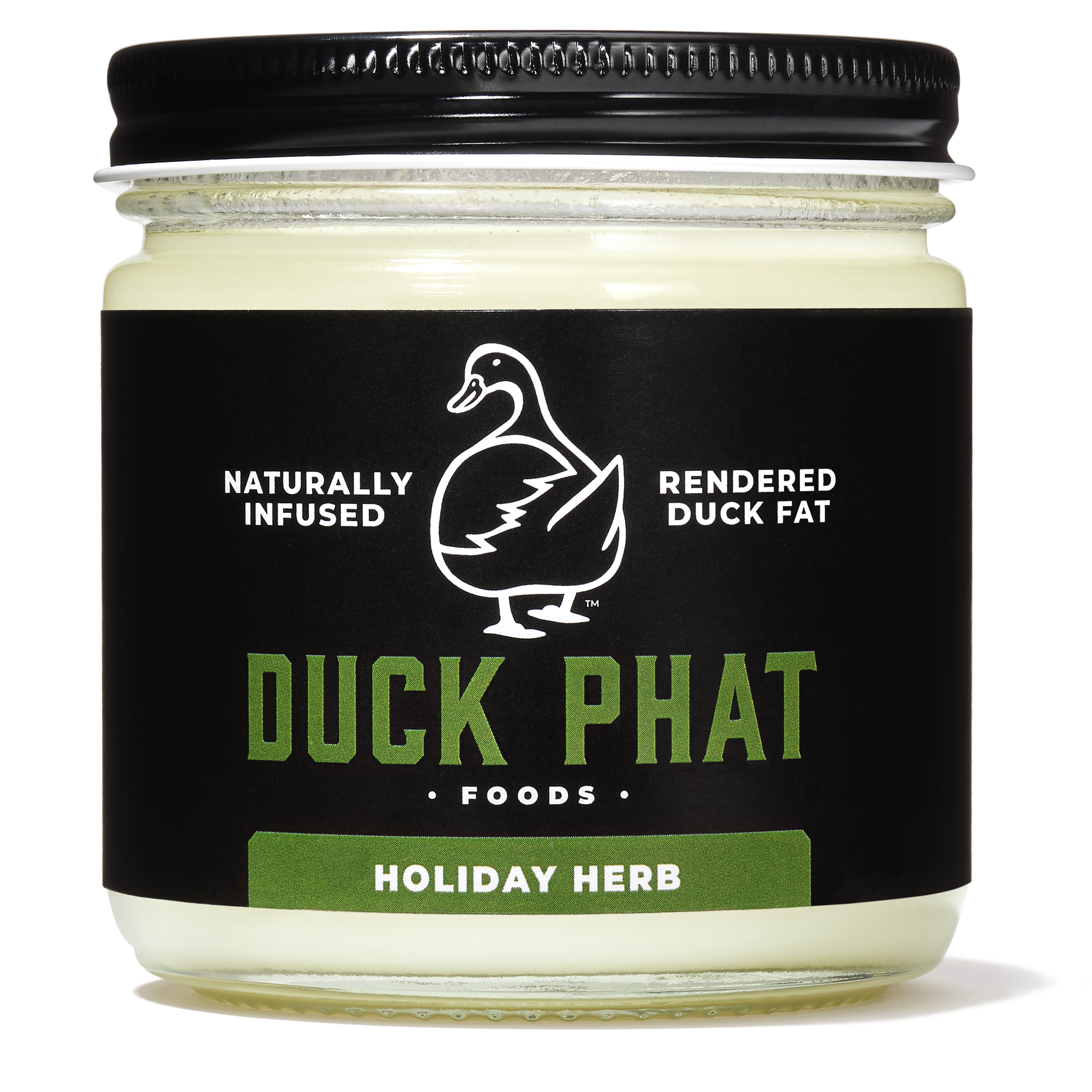 Details
Holiday Herb Duck Phat
With fresh shallots, garlic, thyme and black pepper, Duck Phat Holiday Herb combines all the rich, layered flavors of a traditional holiday dinner.
Learn More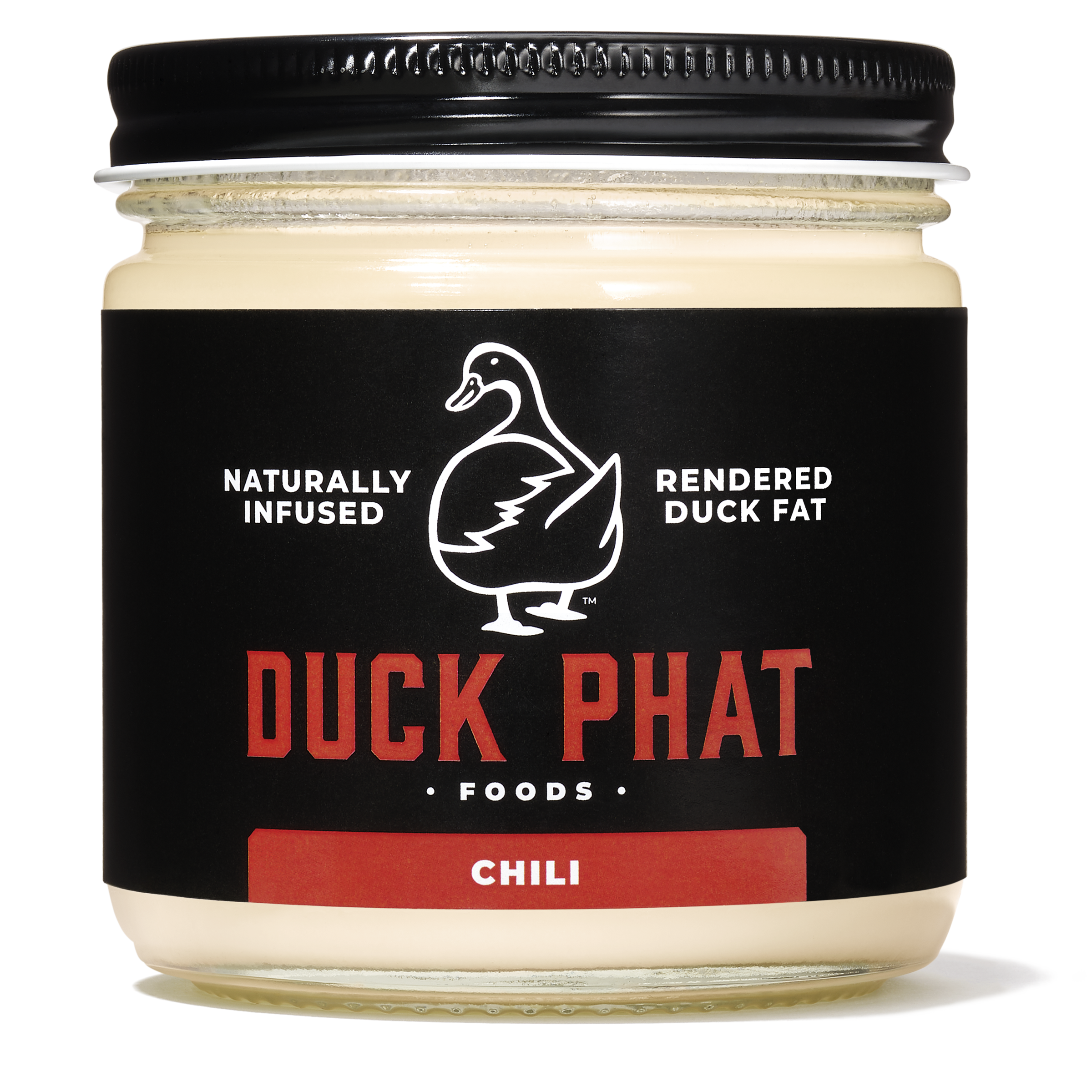 Details
Chili Duck Phat
Bringing the bold heat of chiles de árbol, Chili Duck Phat packs a potent, yet balanced punch, perfect for spicing up any dish.
Learn More