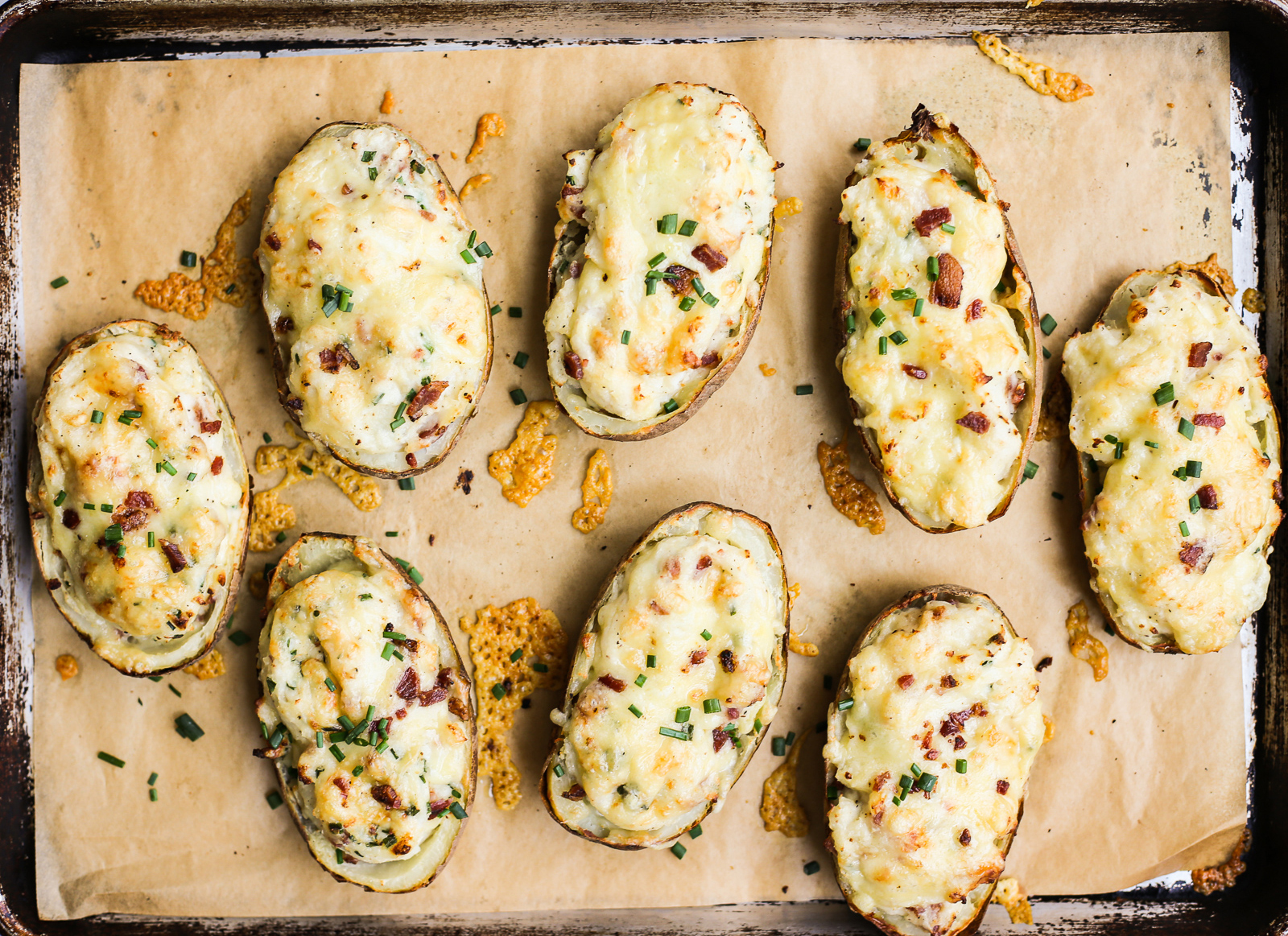 Duck Phat Twice-Baked Potatoes
It doesn't get any better.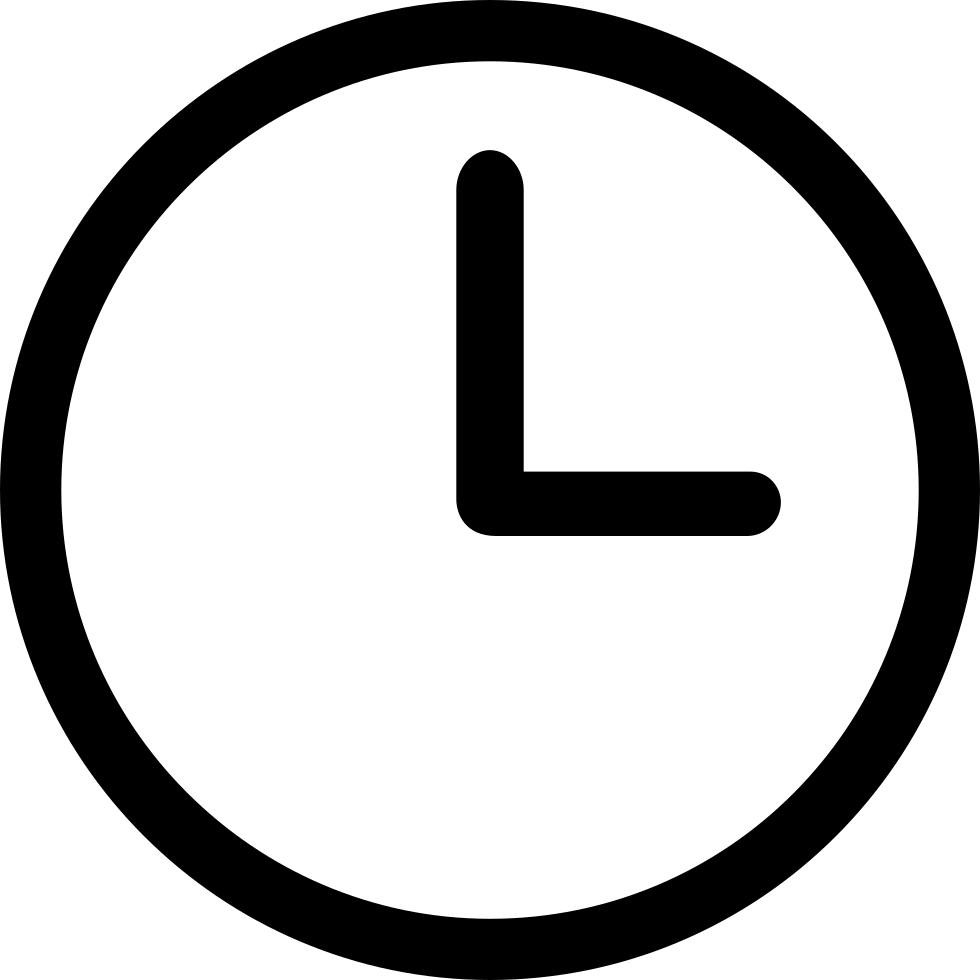 Preperation | 25 min

Cooking | 1.5 hours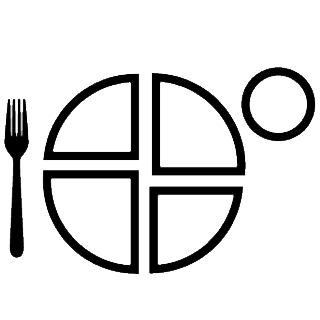 Servings | 8
Ingredients
4 baking potatoes (we like russets)
3 Tbsp Garlic Duck Phat
 3 Tbsp sour cream
 1 cup grated cheddar cheese
 3 Tbsp chopped chives
 2 egg yolks
 Salt and pepper to taste
 Crispy bacon (optional)
Preparation
Poke potatoes 5 or so times and bake in oven at 400˚ F for 1 to 1.5  hours (you do not need to wrap in foil).

When potatoes are done, bump oven up to 500˚ F.

Cut each potato in half and scrape out inside leaving the skin intact.

Mash potatoes and mix in all other ingredients.  Season with salt and pepper.  Remember to taste!.

Refill the potato skins with the mash.

Place on sheet tray and bake for 10 minutes.

Garnish with more cheese, chives and crispy bacon.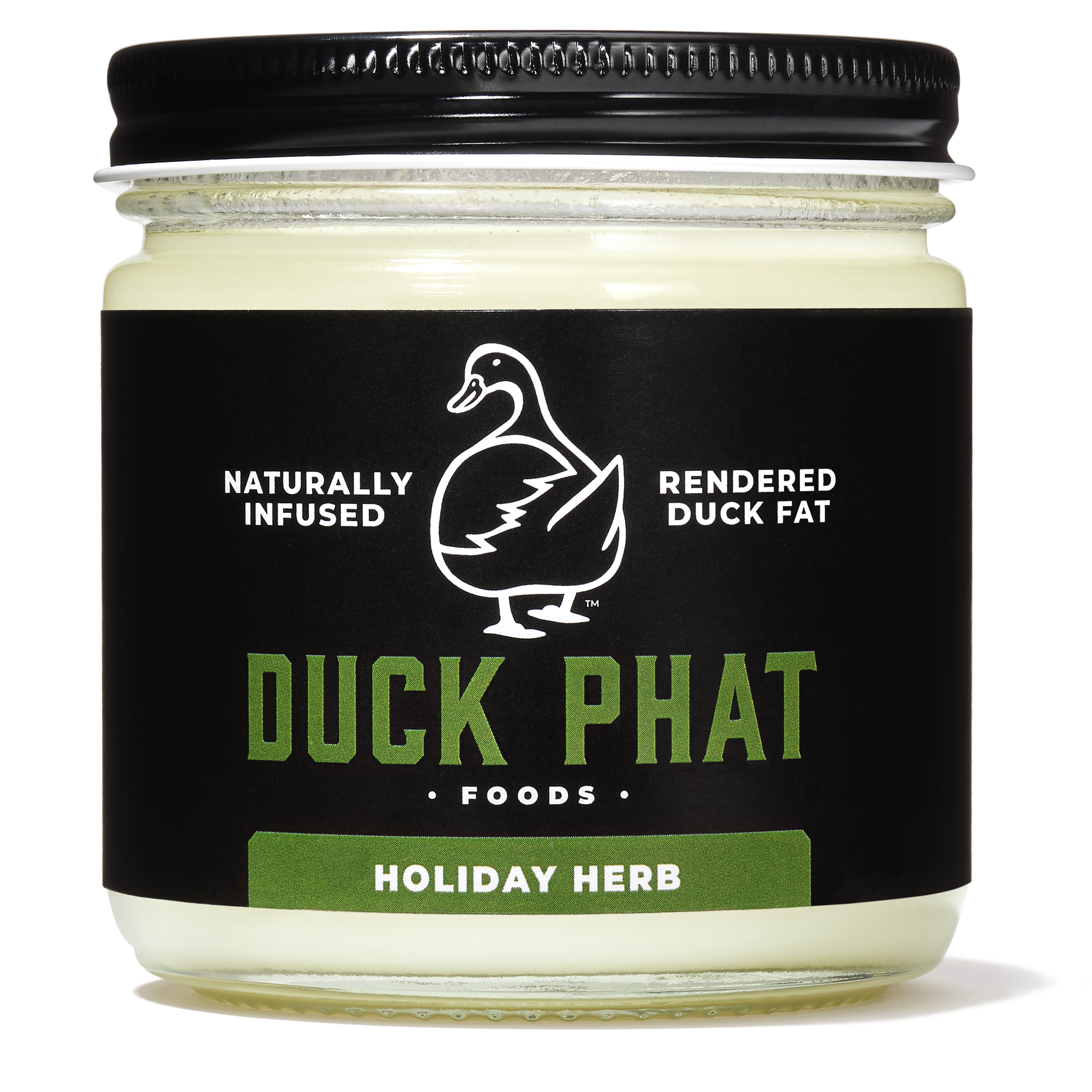 Details
Holiday Herb Duck Phat
With fresh shallots, garlic, thyme and black pepper, Duck Phat Holiday Herb combines all the rich, layered flavors of a traditional holiday dinner.
Learn More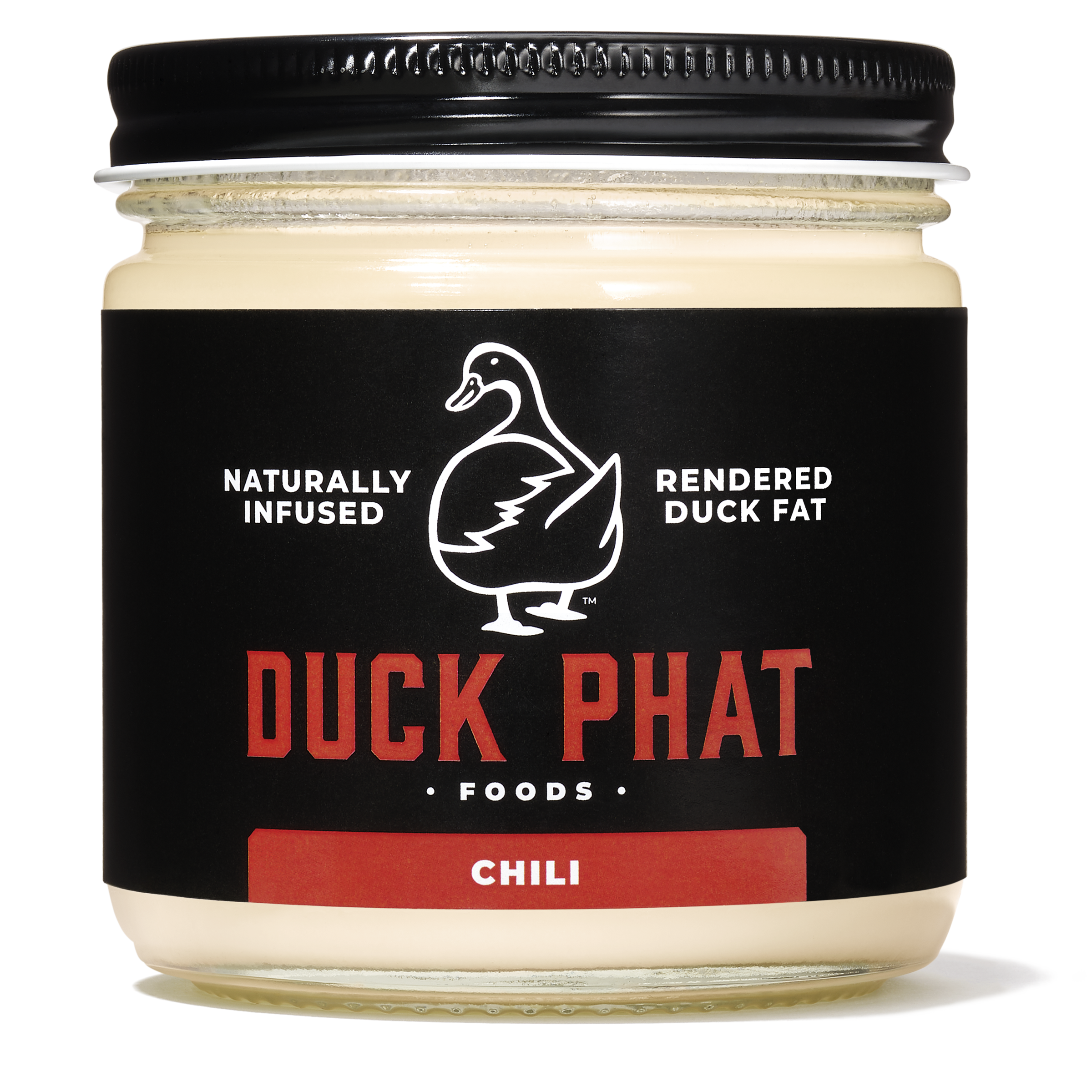 Details
Chili Duck Phat
Bringing the bold heat of chiles de árbol, Chili Duck Phat packs a potent, yet balanced punch, perfect for spicing up any dish.
Learn More